Medical training centers located in Glen Burnie, Maryland that are listed on this page are all the current certified nursing assistant classes that are available as of the making of this page. Call one of the facilities listed below to get details about class curriculum, program tuition, certificate requirements and schedules.
Baltimore Washington Medical Center
301 Hospital Drive
Glen Burnie, MD 21061
(410) 787-4000
http://www.mybwmc.org/
Anne Arundel Co Dept of Health School Health Services
407 S. Crain Highway
Glen Burnie, MD 21061
(410) 222-6838
http://www.aahealth.org/index.php
Bello Machre Services
7765 Freetown Road
Glen Burnie, MD 21060
(410) 255-3805
http://www.bellomachre.org/
If you wish to become a nursing assistant in Maryland you need to enroll in an accepted training school. Currently the requirement for CNA training facilities is that they provide at minimum 100 hours of both class instruction and practical experience in a health care setting. Most training programs in Maryland will only take about 2 to 6 months. After to finish a training program, you can then apply to take a license exam, so that you can practice legally. The exams are held at the Susquehanna Red Cross. The testing is conducted by the MD Geriatric Nursing Assistant Testing Service. They can assist you with any questions when you call toll free 866-257-6470. If you finished your certification in another state, you may qualify for reciprocity in order for you to practice.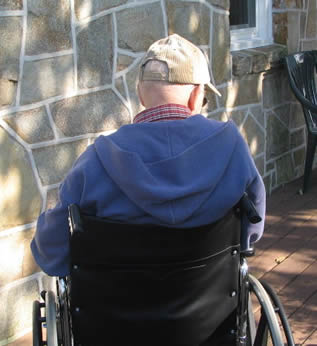 According to the Federal and State law, only those whose names are on the nurse aide registry are allowed to work in a nursing home or healthcare facility and are the only ones who are allowed to add CNAs to their names. A nursing assistant can be defined as someone who is working by performing routine nursing tasks that have been delegated by licensed nurses. All those who fall in this definition are required to be registered and.
When you are registered on the nurse aide registry, you will receive a certification that will allow them to practice for up to two years. As of 2007, the state no longer gives certification or license cards. If you want to validate an individual or a license status, you may check out their online system. With the new system of the Board of Nursing, you may now renew your license online at least 60 days before the expiration date of your license. The expiration date of the licenses in this state falls on the 28th day of the license holder's birth month. The state will also allow you to renew your license up to 30 days after its expiration date. If you have any questions, you may email Tina King at tina.king@maryland.gov.You can also contact the BON by calling 410-585-1990.
This is a census-designated place that can be found in Anne Arundel County. It is considered as a suburb of Baltimore. This community was established back in 1812 and was named after Elias Glenn, who was a district attorney. According to the census of 2010, their total population had reached up to a total of 67,639 people. It has a total area of approximately 12.9 sq miles, where 0.7 square miles of it is water.
Health care providers that you can find in the area include Allergy & Asthma Health Care, The Whitehead Institute of Mental Health Professionals, NovaCare Rehabilitation, Humanamedfirst Physician Care, STD Test Express, Clinical Insights, Concentra Medical Center, Glen Burnie Health and Rehabilitation Center, Bay Area Orthopedic, Physicians House Calls, Pacific Rehab Inc., Surge Center of Glen Burnie, and many more.