Programs shown below are all the certified nurse aide instruction available in Forks, Washington as of the writing of this post. To receive additional information about how to begin training, contact the school shown.
Forks Community Hospital District No. 1
530 Bogachiel Way,
Forks, WA 98331
(360) 374-6271
Enrolling in a state-approved training program is the first step in becoming a nursing assistant. Before you take care of the patients as a full-time nursing assistant, you have to learn the knowledge and skills to properly meet each of your patient's individual needs. You can find a suitable training program at the following: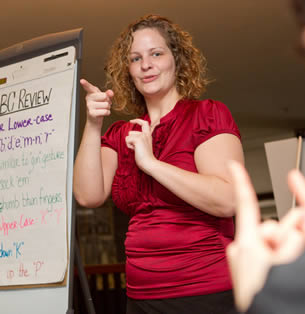 •    Hospitals
•    Nursing Homes
•    Community Colleges
•    High Schools
•    Technical Colleges
•    Vocational Schools
•    Red Cross Organization
•    Private training centers
General Requirements to be accepted into a program:
–    Age: must be at least 16 years old (those under 18 must have a signed letter from their parents/guardians)
–    Education: Some training facilities only accept those who have a high school diploma or a GED certificate
–    Health: Must be physically and mentally healthy enough to take care of the patients. Must be free of communicable diseases such as TB
–    Criminal Background: must be able to pass the federal and state criminal background checks
–    English Competency: must be able to understand and speak Basic English
If you found a program that's not on our list, please make sure that the program is approved by the state's Department of Social and Health Services. This will ensure that you will be allowed to apply for the NNAAP exam after your training.
Approved training programs are required to offer at least 85 hours of training.  When you enroll, you'll be spending 35 hours in the classroom for your lectures and 50 hours in the clinical area for your practical training. During the entire program, you'll be under the supervision of an CNA Instructor. While in training, you are not allowed to perform any procedure that hasn't been tackled in the classroom.
After your training, your next step is to challenge the NNAAP exam. You can get a copy of the application forms by following this link: www.pearsonvue.com. Make sure that you fill the forms completely and accurately. All applications must be sent to:
NACES/Washington State NNAAP
8501 North Mopac Expressway, Suite 400
Austin, Texas 78759
The NNAAP exam is divided into two parts – a written/oral test and a skills evaluation exam. Candidates must pass both tests to get into the Nurse Aide Registry and be allowed to apply for an NA Certificate from the DOH. In case a candidate fails, he is given another 2 attempts to pass. These attempts are only valid within 2 years after completing his or her training. If a candidate fails for the 3rd time, then the candidate must undergo retraining.
This city is a part of Clallam County. It was named fork because of the three nearby rivers that forks near the area. This city is also known as the Logging Capital of the World. According to the census of 2010, their total population was around 3,532 people. It has a total area of approximately 3.1 sq miles.
Examples of health care centers and providers that you can find serving the city include Calawah Medical Clinic, West End Outreach Services, Clallam Bay Medical Center – After Hours Emergency, Family Medical Center – Medical Center Office, and State of Washington Community Services Office Cso. photo attribution: usdol