The nursing assistant schools enrolling students for instruction in Fisher, Indiana are listed here. The facilities listed on this page are all of the vocational programs, colleges, high schools, and health care training centers offering instruction at this time. For more information, please call the number below.
Theracare, Inc.
9957 Allisonville Road, Fishers, Indiana 46038
(317) 841-7005
http://www.theracareinc.com/
You cannot become a nursing assistant if you are not able to comply with the state's requirements. These include taking the license exams after you complete your training and passing the federal and state background checks. When you are looking for a program to enroll in, keep in mind that to be eligible for the exams you have to receive your training from a state-approved program. If you were able to train in a program that was from a different state, then you have to be cleared first by the board before you are allowed to apply.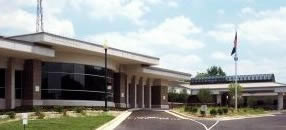 Taking the exams is a necessary step because the state does not allow any nursing assistant whose name is not on the registry to work in a nursing facility. It will only be entered there if you are able to pass all the tests in the license exams. The exams for this state are made up of a written/oral exam and a skills evaluation. Ivy Tech Community College conducts the exams and you can call them after your training is complete to schedule a test date by calling 317-917-5948. Nurse aide license holders from other states are allowed to work here if they are able to pass reciprocity. When they apply, they will also be required to pass the federal and state background checks; that is why they must have a good relationship with the state. Another important thing to have when applying is a valid license. If their state no longer issues and licenses, their name must be on their registry.
This is a town that is locating in Fall Creek and Delaware. It is a part of Hamilton County and is considered a suburb of Indianapolis. The first settler that came to this area was William Conner who settled there around 1802. According to the census of 2008, their total population was around 76,794 people. It has a population density of 3,520/sq mile. The total area of this town is approximately 35.83 sq miles, where 2.25 square miles of it is water.
The Roche Diagnostics and the Indiana University Health Saxony Hospital are two of the biggest employers that are in the city. Other health care centers that you can find in the area include Health Care Economics, Medcheck Express of Community Health Network, Speech and Hearing Center, Community Health Network, T E S Health Care Solutions, Transfirst Health Services Inc., Community Physicians of Noblesville, St Vincent Hospital & Health Services and many more. photo attribution: robwaybro