The community college & nurse aide schools in Fairfield, Illinois that are listed below are all of the state approved certified courses that are currently available as of the making of this post. Call the phone number for the training facility to get information about enrolling in class instruction.
Frontier Community College
2 Frontier Drive,
Fairfield, IL 62837
(618) 842-3711
http://www.iecc.edu/FCC/
To become a nursing assistant in the state of Illinois, you must first enroll in a CNA training program. These programs are located all over the state and are offered by different institutions. Examples of such educational institutions include technical colleges, high schools, and community training centers.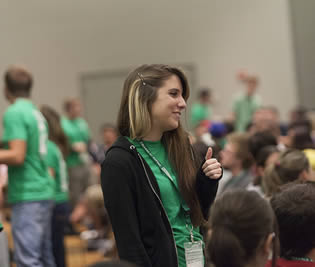 You cannot enroll in any of these programs if you are not yet 16 years old. Depending on the program you select to enroll in, it will take you an average of 2 to 6 months to finish your training. Classes must provide 40 hours of lectures and practical clinical experience before you are authorized to apply for a certification exam test date.
After you complete your training, you can then proceed to take on the license exams. The license exam is final step in becoming a nursing assistant and the tests contain a manual skills demonstration part, and a written competency part.If you pass both of the tests in the exams, your name will be entered into the state's online registry for nursing assistants. One of the most important requirements to comply with when applying is to pass the background checks for criminal records. If you fail this, you will not be allowed to proceed and take the exam. Keep in mind that the state no longer requires its testing centers to provide its passers a license or certificate. When the employers need to check a nursing assistant's validity, he or she can check it through the internet. If you have questions about whether or not you qualify to take the examination you can contact the registry by calling 217-785-5133.
This city is the county seat of Wayne County. This city is famous for being the hometown of  the Shelton Brothers Gang. They were notorious bootleggers who aimed to control all criminal activities that went on in Southern Illinois. According to the 2010 census, their total population was around 5,154  people. Its population density is estimated to be 1,499.0 / sq. mile. This city has a total area of about 3.7 sq. miles, where all of it is land.
Health care facilities whose services you can avail include First United Methodist Church, Horizon Health Care, First United Methodist Church, Southeastern Illinois Center for Pastoral Counseling, Advanced Healthcare DR Steve Miller, Horizon Healthcare, Core Physician Resources, DaVita Dialysis Center, and many more. photo attribution: codnewsroom