Those seeking certified nursing assistant courses in Fairfax, South Carolina can find them located on this page. Programs listed are open for enrollment as of the moment and meet state standards for license training. For more information about signing up for instruction, classroom schedules, or the requirements of the certification exam, please call the number provided for you below.
Allendale-Fairfax High School
3581 Allendale-Fairfax Hwy
Fairfax, SC  29827
803-584-2311 or 803-584-1787
To work as a nursing assistant in South Carolina, especially in a Medicaid nursing facility, you must be registered on the state's Nurse Aide Registry. This Registry is a list of individuals who were able to meet the federal and state's training and testing requirements. A nursing assistant can only be certified if his name is on the list.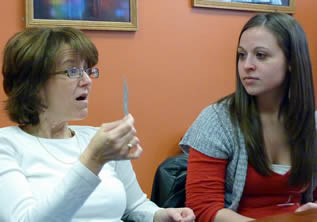 To get on the NAR, you must enroll and complete a CNA training program that is approved by the state's Department of Health and Human Services. These programs are required to offer at least 100 hours of training. Your training will involve theories and at least 40 hours of practical training. When you have learned the enough about concepts such as infection control, communication skills, safety and emergency, and patients' rights and independence, you will be sent to the clinical area for your on-the-job training. During that time, you will be well supervised by a certified nursing assistant instructor.
By completing a state-approved program, you will become eligible to apply for the certification exam. Individuals who did out-of-state training may also apply for the SC's certification exam, provided that their training meets the DHHS's training standards. To find out, please contact (803) 898-2587 or e-mail them at scnar@dhhs.state.sc.us.
The South Carolina DHHS has contracted Pearson VUE to help develop, score, and report the results of this state's certification exam. Pearson VUE has been working cooperatively with NACES to schedule and administer the exams at approved testing sites.
The certification exam consists of two parts. The first part is the knowledge test, which may be taken in either written or oral form. There will be no extra charges for those who choose to take the oral exam. The second part of the exam is the skills evaluation. The candidates will have to perform 5 randomly selected nursing skills in front of a nursing assistant evaluator.
If you pass all the tests, your name will be added to the Nurse Aide Registry. Pearson VUE will also send you your card and wallet ID card within 10 business days. If these do not reach your address within 30 days, please contact Pearson VUE at (800) 475-8290. Your CNA certification will be valid for only 24 months.
If you want to view your record on the Registry, you may visit: https://www.asisvcs.com/services/registry/search_generic.asp?CPCat=0741NURSE.
This town is situated in Allendale County. It has a total are aof approximately 3.3 square miles, where all of it is land. Its total population according to the latest census there, was around 3,206 people. It has a population density of 965.8/sq mile.
Health care centers that you can find in the area include G & G Treatment Center, DDC- DNA Diagnostics Center, DaVita Dialysis Center, Low Country Health Care, John Edward Harter Nursing Center, Allendale County Hospital, Sycamore Health Care LLC, and many more. photo attribution: create-learning