The certified nursing assistant programs in Eustis, Florida that are available for enrollment are shown on this page. For more questions about their school training, please call the number for the school provided below.
Lake Technical Center
2001 Kurt Street,
Eustis, Florida 32726
(352) 589-2250
You cannot become a nursing assistant in this state if you did not go through the proper training. You will also not be allowed to practice if you do not possess a CNA license. The only way for you to get a license is by taking the competency examinations after you pass your training.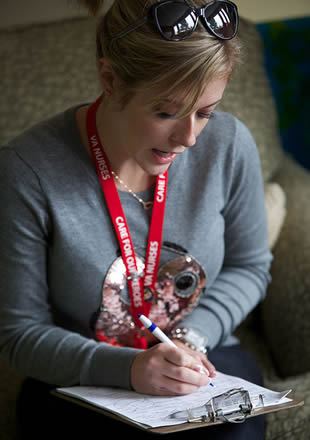 You will only be allowed to apply for the exams if you trained in a state-approved program. These programs offer the students at least 75 hours of lectures and 100 hours of skills training so it will take you about 6 months to complete your training. Another important requirement to take this exam passing the federal and the state background checks. These checks for criminal records are done in order to protect the interest of the residents that you will eventually take care of.
The license exams in this state are made up of a written and a skills evaluation exam. In the written exams, you will have 90 minutes to answer all 60 questions. All the questions for this exam are multiple-choice. As for the skills evaluation, you will be given a list of nursing procedures for you to perform. These procedures are all randomly selected. You will be rated based on your performance of the different checkpoints for each procedure. To pass this part, you have to do all procedures satisfactorily. You will only be given your license if you pass all the tests. There are no partial passing for any exam and you will not be given any refunds for payments you made.
This city can be found in Lake County. It is included in the Orlando–Kissimmee Metropolitan Statistical Area. According to the census of 2008, their total population was around 19,129 people. It has a total area of about 9.6 square miles and a population density of 1,557/sq mile. The city was named after General Abraham Eustis back in 1825.
Examples of health care centers that you can find in the area include G & G Treatment Center, Austin Paul MD, Adam J Barr DDS, The Medicine Chest, Mobility Freedom, DDC- DNA Diagnostics Center, Silver Lake Family Dentistry, Pendry Estate Compassion In Care, Omni Home Care, Elder Alert Systems, and many more. photo attribution: rocketboom