The certified nurse aide schools located in Elwood, Indiana that are currently being offered as of the making of this post are listed here. For get more information, you can call to speak with a program administrator or go to their address during working hours.
Community Parkview Care Center
2300 Parkview Lane,
Elwood, IN 46036
(765) 552-9884
http://www.ecommunity.com/
John H. Hinds Career Center
1105 North 19th Street,
Elwood, IN 46036
(765) 552-9881
http://www.hindscareercenter.org/
The nursing staff at health care centers are tasked with monitoring and helping facilitate a safe and healthy environment for their residents and patients. They consist of registered nurses (RNs), licensed practical nurses, a qualified medication aides (QMAs), and certified nurse assistants (CNAs). According to the state rules, all those who want to become a nursing aide should be a graduate of a state-approved training center. It is very important that you should get proper training before you are to handle any patient as a nursing aide. Courses should have at least 30 hours of lectures and 75 hours' worth of clinical skills training. After completing your course you can apply to set a date to take the certification test.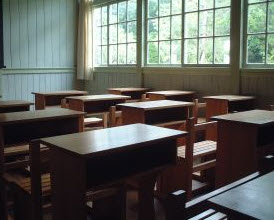 By completing a state-approved training center, you will be eligible to apply for the license exams. Taking the license exams is the final step in becoming a CNA. You will need to pass both the written and the skills evaluation to get your name entered in the Registry. Once there, you should maintain that status to be eligible for work. If you are a nursing assistant license holder from a different state, you may also work in Indiana. The only thing that you will need to do is to submit the needed documents for reciprocity. Those who are applying for reciprocity are also required to pass the federal and state background checks. For more information, please follow this link: http://www.in.gov/isdh/21836.htm#What_is_a_Certified_Nurse_Aide_CNA.
This city is a part of both Madison and Tipton Counties. Although a part of two counties, the main bulk of this city is included in Madison County, which is also included in the Anderson, Indiana Metropolitan Statistical Area. The smaller part, which is included in Tipton County, is a part of the Kokomo, Indiana Metropolitan Statistical Area. According to the census of 2010, their total population was around 8,614 people. It has a total area of about 3.77 sq miles, where all of it is land.
Examples of health care centers that are serving this city include Fresenius Medical Service Technology, Family Practice Associates LTD, Elwood Physician Referral System, Madison County Community Health Center-Elwood, and The Center for Mental Health, St Vincent Mercy Hospital – Switchboard, and many more.