Training to become a nursing assistant in Ellensburg, Washington can be found in the list below. These programs will grant one access to instruction on how to become certified, practice medical skills and learn theory and procedures required on the job. Those who complete the course and qualify can schedule an exam date to be eligible to work in care facilities.
Royal Vista Care Center CNA Course
1506 Radio Road,
Ellensburg, WA 98926
(Currently Not Enrolling Students)
Kittitas Valley Health and Rehabilitation Center
1008 East Mountain View Ave.,
Ellensburg, WA 98926
(509) 925-4171
Try CNA classes in Yakima for other nearby instruction.
An NAC certification is a requirement to work as a nursing assistant-certified in this state. In order to get one, you'll have to meet different requirements. The certification process in Washington begins by enrolling in a state-approved training program and ends with the candidate passing the NNAAP exam.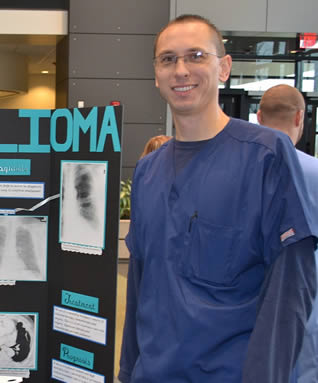 Nursing Assistant Training
NAC programs are offered by various institutions and schools across the state. You can find them being offered by hospitals, high schools, community colleges, nursing homes, assisted living centers, vocational schools, technical colleges, and many more.
Approved training programs consist of 50 hours of clinical practice and 35 hours of classroom lectures and lab works. All programs are headed by a qualified NAC instructor who has completed a course on teaching nursing assistant students. Both theory and practical training are taught simultaneously. Examples of the topics that are taught include:
–    Basic Nursing Skills
–    Personal Skills
–    Care of cognitively impair patients
–    Mental health and social needs
–    Basic restorative care
–    Client/patient rights and promotion of their independence
–    Therapeutic communication skills
–    Infection control
–    Safety and emergency procedures
–    Roles and responsibilities of a health care worker
After completing your training, the next step is to challenge the NNAAP exam. You can get the application forms from your instructor or visit www.doh.wa.gov and download the application packet. The packet will already include detailed instructions on what to do with the form.
The NNAAP exam is divided into a multiple-choice knowledge test and a skills evaluation exam. Both tests must be passed to gain entry into the Nurse Aide Registry Once you're in the Registry, your next step is to contact the DOH and apply for a NAC Certificate. This certificate will allow you to work full-time as a nursing assistant in any healthcare facility.
NAC certifications in Washington are only valid for one year. If you want to keep on working long term, then you'll need to renew your certification on or before your birthday. To avoid taking any risks, please renew your certification at least 4-6 weeks before its expiration. The DOH will send out a notice at least one month before your certification expires. No employee is allowed to continue working once his or her certification expires.
This city is the county seat of Kittitas County. It is located east of the Cascade Range. According to the census of 2011, their total population was around 18,250 residents. It has a total area of approximately 6.6 sq miles and has a population density of 2,338.9/sq mile.
Examples of health care centers that you can avail in the city include Family Health Care of Ellensburg, Skystone Clinic of Massage, Community Health Care, Phillips Healthcare, Merrill-Seskal John J MD, Central Washington Comprehensive Mental Health, Obstetrics and Gynecology of Ellensburg, Kittitas Valley Health & Rehabilitation, and Ellensburg Pediatrics. photo attribution: codnewsroom