If you are interested in taking nurse aide classes in Edgefield, South Carolina you can find the locations listed below. These programs are approved by the state of South Carolina Department of Health and Services and will grant those who complete the full course the ability to set a testing date for the certification exams.
Trinity Mission Health & Rehab of Edgefield, L.P.
226 WA Reel Drive
Edgefield, SC  29824
803-637-5312 or 803-637-0059
The Nursing Home Reform Act was created to improve the quality of health care that is provided in long term health care facilities. This also created a definition of training and evaluation standards for nursing aides who work in such areas. Now, all aspiring nursing aide candidates must now go through the process of proper training and pass a competency exam in order to be certified.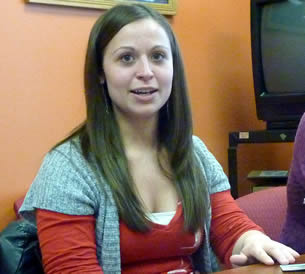 The certification process in every state may vary slightly, but it will always involve the candidate completing the required training and then taking on the NNAAP exam. One of the best ways to receive the necessary training to become a nursing aide is to enroll in a CNA training program. To ensure that you will become eligible for the exams afterwards and you are receiving standard training, you should only enroll in a program that is approved by the Department of Health and Human Services.
To be approved, the SC DHHS has required all training programs to offer their students at least 100 hours of training, with a minimum of 40 hours of clinical practice.  The classroom portion of the training will cover the concepts that were required by the OBRA which included infection control, personal and basic care, mental health, communication and interpersonal skills, promoting the patient's independence and respecting their rights, and many more.
As soon as you care through with your training, you will receive your certification of completion of training, which is one of the requirements to apply for the NNAAP exam. Nursing students, RN graduates, and military medics may also apply for the test directly if their training curriculum meets the standards of the state's DHHS. To be sure, please call (803) 898-2587 or email at scnar@dhhs.state.sc.us.
Once you establish eligibility, you may then complete the application packet and send it along with the testing fees to NACES Plus Foundation Inc., 8501 North Mopac Expressway, Suite 400, Austin, Texas 78759. First time candidates must take both portions of the exam, as well as pay a total of $101 for the both of them.
The DHHS has contracted Pearson VUE to help conduct, score, and release the results of the exam. They work together with NACES. If you pass all the exams, NACES will forward your name to Pearson VUE in order to be added to the Registry. Pearson VUE will then send your CNA card to your address within 10 days after passing. A CNA certification will allow you to work as a nursing aide for up to 2 years. You will have to renew it if you want to continue working as one.
This town is a part of Edgefield County. It is also a part of the Augusta, Georgia metropolitan area. Aside from that it is considered as the county seat of Edgefield County. Edgefield has a total area of approximately 4.1 sq miles, where almost all of it is land. According to the census of 2010, their total population had reached up to 4,750 people. Their population density was at 1,094.3/sq mile.
Examples of health care centers and providers whose services you can avail within the city area include Edgefield County Health Department, Trinity Mission Health & Rehab of Edgefield, Edgefield County Hospital – Nurses Station, Family Eyecare Center, Ulrich Lane MD, Edgefield Family Dentistry, Dca of Edgefield, Geer Jeffrey R OD, and many more. photo attribution: create-learning