The nurse aide classes you can locate in the town of Dover-Foxcroft, Maine that are being offered are all listed for you here. Included below are all the colleges, high schools, and community training centers that offer such classes and are registry authorized to teach.
Piscataquis Valley Adult and Community Education
48 Morton Ave., Dover-Foxcroft, ME 04426
(207) 564-6525
http://pvaec.maineadulted.org/
The demand for nursing assistants continues to grow as health care centers look for aides to help run their facility to meet the needs of an aging population. Those employed in this job are able to take care of the patients with the use of the basic nursing skills that they learned in a training program. To become certified and eligible to work, you will need to have your name entered on the Maine Nurse Aide Registry.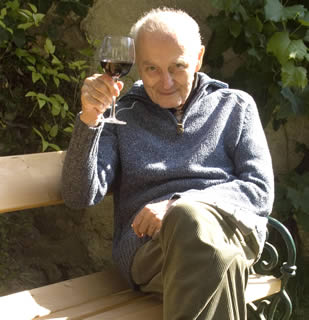 Before you can be entered there you will need to be able to submit all the requirements to the state. Examples of these include providing an official documentation that you received formal CNA training that meets the state's standards. If you are unable to do so, then you will need to enroll in a training program and have at least 180 hours of training,, which should include the necessary clinical duties.
If you are able to complete with your training, you will be able to apply for work as a nursing assistant for up to 4 months. If you wish to continue working, then you will need to get your name entered on the Registry. It will only be entered there if you are able to pass the license exams. Call (207) 287-1133 to talk with a representative of the Maine State Board of Nursing for further information, or contact the Licensing and Regulatory Services at 1-800-791-4080 for additional details about certification and licensing.
The license exams for this state are composed of a written and a skills demonstration. You will need to get a 70% rating in the written exam. As for the skills demonstration, you will be given scenarios where you must perform 10 nursing skills. In order to pass the second part of the exams, you have to perform 7 of them satisfactorily.
This town is the county seat of Piscataquis County. It is the largest town in the county. Originally Dover and Foxcroft were two separate towns. They were separated by the Piscataquis River. It was only on March 11, 1922 that the two towns were merged. According to the last census, their total population was around 4,211. It has a population density of 61.7/sq mile. The total area of the two towns reaches up to 71.2 sq. miles, where 3 square miles of it is water.
Examples of health care centers that you can find i the area include Humpries Sue LCSW, Health Services/Family Planning, Captain Miller's House, Care & Comfort, Mayo Regional Hospital/Guilford Medical Associates, Charlotte White Center Case Management Services, Charlotte White Center, and Vision Care of Maine.