One can find the active training to become a nursing assistant in Des Moines, Washington on the page below. Students will be required to participate in skills practice, learn about medical procedures, and attend class lab and lectures. Call the school to receive further information about their course.
Stafford Healthcare
2800 South 224th,
Des Moines, WA 98003
(206) 824-0600
Highline Community College
2400 South 240th Street,
Des Moines, WA 98198
(206) 878-3710
Kamanga CNA Training
22659 Pacific Highway South,
Des Moines, WA 98198
(206) 271-1946
A CNA or certified nurse aide in Washington is commonly known as nursing assistant-certified or NAC. Like other places, the state of Washington requires all aspiring nursing assistants to be on the state's Nurse Aide Registry and have a valid certification in order to work in any healthcare facility.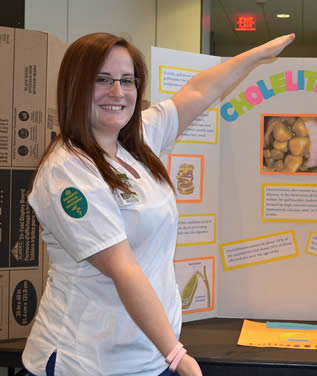 The best way to get into the NAR is by passing the National Nurse Aide Assessment Program exam or NNAAP exam. This exam was developed to test the competency of all aspiring nursing assistants. It's one way of guaranteeing that the patients receive quality care from their healthcare providers.
All candidates who are applying for the NNAAP exam are required to successfully complete a state-approved training program. You can either enroll in a CNA program, an LPN or RN training course, or a military medic or corpsman training program to establish eligibility.
Certified nurse aide instruction in this state consists of 85 hours of training. These hours are divided into 35 hours of classroom instructions and 50 hours of supervised clinical practice. However, there are a lot of programs that offer more than the required 85 hours of training. Before students are allowed to handle any patient, they must first learn about infection control, communication skills, basic nursing care, safety precautions and emergency care, respecting the patient's rights, and promoting their independence.
You can get a copy of the application forms from either your clinical instructor or from the ADSA. Please make sure that you have all the requirements before submitting it to the NACES. Incomplete applications will not be processed.  All applications and requirements must be sent to:
NACES/Washington State NNAAP
8501 North Mopac Expressway, Suite 400
Austin, Texas 78759
The only way for a candidate to get into the NAR is by passing both the knowledge test and the skills evaluation exam. If a candidate fails, he can reschedule for a retest immediately. Each candidate is given only 3 attempts to pass. If a candidate still fails his or her 3rd attempt, then he will be required to complete another NAC program before he can renew.
This city is a part of King County. You can find the city bordered by the Kent, Sea-Tac, Burien, and Normandy. It is also somewhere in between Seattle and Tacoma. According to the census of 2010, their total population was around 29,673 people. It has a population density of 4,616.5/sq mile. The city has a total area of approximately 6.3 sq miles, where all of it is land.
Examples of health care facilities that you can find within the city of Des Moines include Des Moines Family Medicine, Des Moines Internal Medicine, Des Moines Medical Clinic, Highline Extended Care Service, and Des Moines Center for Women. photo attribution: codnewsroom