The nursing aide training programs that are found in Decatur, Texas are all here. They include colleges, high schools, and several health care institutions. To find out about their requirements, you can call any of the programs below.
Weatherford College CNA Program
1200 South FM 51,
Decatur, TX 76234
(940) 627-1846
Completing a CNA training program is one of the requirements to be able to take the license exams. To complete the program, you must spend a number of hours in both lectures and clinical experiences. Currently there are 37 different primary skills a nurse aide must practice and use on the job. You will receive hands-on experience during your instruction in a clinical setting to prepare you for the certification exam.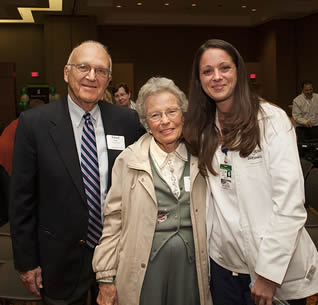 Once you are able to take the examinations, you must pass both its parts to get your license. If you fail, you are allowed to retake it three times before you will be required to undergo retraining. If you need help finding a testing location you can contact (NACES), the Nurse Aide Competency Evaluation Services by calling 1-800-444-5178 or at (512) 467-0615. After you complete your exams you will receive your certification in about four to six weeks. In addition you will be listed in the registry and given active status for a period of 24 months.
To check the status of your certification you can call  1-800-452-3934 and you will be prompted to provide your social security number. If you are a certified nurse aide from another state you may submit a DADS application form for reciprocity. You license status must be current to qualify.
Decatur serves as the county seat of Wise County. The city was named after Stephen Decatur, Jr. You can find this city located a few miles northwest from Fort Worth and is northwest from Dallas. This city is included in the Dallas/Fort Worth Metroplex. As of the census of 2010, their total population had reached up to a total of 6,042 people. It has a total area of 7.0 sq miles and a population density of 860/sq mile.
The Wise County Medical Center, Decatur Women's Health Center, Wise Pediatrics, Take Care Clinic at select Walgreens, Bridgeport VA Clinic, Clinical Care Associates, Wise County Medical Center, Wise Regional Wound Care & Hyperbaric Medicine Center, Health Innovations, Surgical Specialists Center, and Lovette And August Pediatrics are examples of health care providers that are located in the city. photo attribution: codnewsroom