Schools found in Dayton, Washington that are conducting certified nursing assistant training are listed here. Students who enroll will need to complete the mandatory 85 hours of instruction and take the exams to receive entry on to the state registry.
Booker Rest Home
1012 South 3rd Street
Dayton, WA 99328
(509) 382-2531
According to federal and state laws, you can only work as a nursing assistant-certified if your name is on the Nurse Aide Registry. There are two general ways for you to get your name on the NAR. Unfortunately, the only option you have if you've never been certified before is by completing a state-approved NATP and passing the NNAAP exam.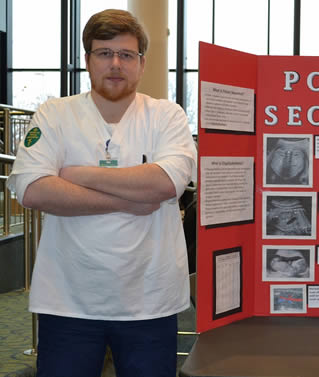 Nursing Aide Training Programs
NATPs are there to provide you, and other aspiring nursing assistant candidates, with the knowledge and skills necessary to meet the patient's individual needs. These programs are being offered by different healthcare institutions such as nursing homes, hospitals, community colleges, technical schools, private training centers, high schools, and government organizations.
All programs are approved and monitored by the state's Department of Social and Health Services (DSHS). This will help guarantee that the students receive proper training. Approved training programs consist of at least 35 hours of theory and 50 hours of practical training. There are some programs that offer more than the required 85 hours of training. Depending on the program you choose, it can take you 2 to 6 months to complete your training.
Completing an NATP is one way of establishing eligibility for the NNAAP exam. However, you can also apply for the certification exam if you meet any of the following:
•    Complete a nursing education program
•    Have an NAC certificate that hasn't lapsed for more than one year.
•    Complete a military medic or corpsman training course such as the U.S. Army 91-C Program, the Air Force's Apprentice Program, or the Navy's Basic Hospital Corps School
•    Complete a training program in another state
•    Complete a state-approved Alternative "Bridge" Program
The National Nurse Aide Assessment Program Exam
The NNAAP exam initially consists of a written test and a skills evaluation exam. Both tests are conducted with the help of Pearson VUE at approved testing centers across the state. Candidates who have trouble reading can request for an oral examination for no extra cost. The testing fee for both knowledge and skills exam is $110.
If you are unsure on what type of test you should take, you can try to do a Self-Assessment Reading Exam by downloading a copy of the Candidate Handbook. The handbook will also contain detailed information regarding the examination as well as a sample knowledge test and a complete skills checklist. To download, just visit this link: http://www.asisvcs.com/publications/pdf/074800.pdf
This city is the county seat of Columbia County. The city was founded back in the 1860s and was filed as a town by Jesse N. and Elizabeth Day.  It had a total population of 2,526 residents during the census of 2010. The total area of the city is approximately 1.5 sq miles, where all of it is land. Its population density is estimated to be 1,803.0/sq mile.
Examples of health care centers and providers in the area include Columbia Family Clinic, Take Care Clinic at select Walgreens, Waitsburg Clinic, Convenient Care Clinic, Columbia Family Clinic, and many more. photo attribution: codnewsroom