The nursing assistant training in Dade City, Florida that is shown on this page offers the recently available programs that have been licensed by the state that you can enroll in. Contact one of the school facilities on this list to get details about the cost of course instruction, class schedules, and curriculum requirements.
Moore-Mickens Educational Center
38301 Martin Luther King Blvd.,
Dade City, FL 33523
(352) 524-9000
Pasco High School Nurse Aide Training Program
36850 State Road 52,
Dade City, FL 33525
(352) 524-5500
One way of becoming a nursing assistant in this state is by completing a CNA program and take on the license exams afterwards. The completion of a program that is approved by the state is the only way for you to become eligible to take the exams. Before you can take the exams, you have to apply for it by submitting the necessary documents like your transcripts, fingerprint cards, ID photo, complete application form, and the payment for the background checks. Records such as theft or offenses that involve drugs or violence can result in the rejection of your application.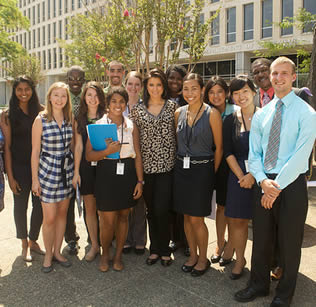 Another method for being able to work in this state is through endorsement or reciprocity. When you apply for this type, you have to make sure that your license is still active. You will also have to show a copy of your certification, your exam results, and the results for the background checks. Since you are already a holder of a nurse aide license, you will no longer be required to take the exams for this state.
This city is the county seat of Pasco County. It is included in the Tampa-St. Petersburg-Clearwater, Florida Metropolitan Statistical Area. According to the latest census, their total population had reached up to 6,615 people. It has a total area of approximately 3.4 sq miles, where almost all of it is land. It has a population density of 1,885.3/sq mile.
Health care centers that you can find in the area include Lifespan Services Inc., Driscoll Martin MA Lmhc, Premier Community Healthcare Group Inc., Premier Community Healthcare, Maxim Healthcare Services, Ridge Manor Medical Clinic, Baycare, and Akhter Salma Doctor of Osteopathi. photo attribution: departmentofed