Schools that are open for students to enroll in nurse aide programs in Cushing, Oklahoma are available here. Those who finish instruction of a state recognized course will be able to go on to scheduling a date to try and pass the certification exams.
Resthaven Nursing Home
310 North Central,
Cushing, OK 74023
(918) 662-4799
(Other courses are also available)
In order to be a nursing assistant in Oklahoma, you must be able to complete a CNA training program. The program should be approved by the state's Department of Health. If you complete the program, you are then eligible to take the state license examination. Once you pass the examination, you will get your license.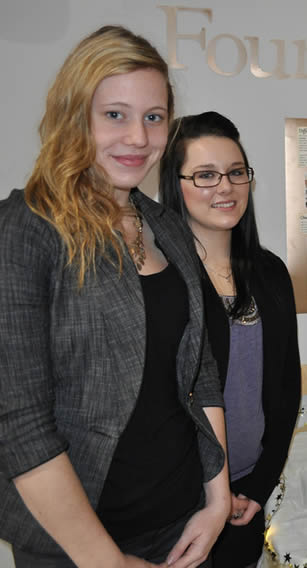 One of the classifications of nursing assistants is the residential care aide. To become an RCA, you must first get certified as a long term care aide, home health aide, or a developmentally disabled direct care aide. This process will require you to enroll in a state-approved training program and then challenge the competency exam. Most of the training programs can be completed within 4-8 months of training.
If you are aiming to get a long term care aide certification for your base certification, you can contact, the Headmaster Testing Services. Regardless of which certification you are aiming for, the competency exam will consist of a written/oral knowledge test and a skills evaluation of randomly selected nursing procedures. You will need to pass all the tests to get your basic certification.
Once you become a home health aide, a long term care aide, or a disabled direct care aide, you can then apply for the residential care aide training program. Your training will consists of at least 45 hours of classroom lectures and supervised practical training. You will learn topics such as ethical behavior, principles of safety, proper body mechanics, psychosocial needs, personal care, and many more.
After you complete your training, you will then challenge the competency exam. Like the previous ones, you will take on both a written/oral exam and a skills evaluation. You must pass all the tests within three attempts. If you pass all the tests, your record on the Registry will be updated.
All CNA certifications, except CMA certifications, must be renewed every 2 years. If you fail to work for at least 8 hours every 24 consecutive months, you will not be allowed to renew your certification and it will expire. A nursing assistant is not allowed to work with an expired license. To get back on the registry, you will need to retake the competency exam.
This city is a part of Payne County. It was established by William "Billy Rae" Little and was named after Marshall Cushing, who was the secretary to Postmaster General John Wanamaker. As of the last census that was taken there, their total population was about 7,826 people, which is a 6.5 percent decline from their last estimated population. The population density of the city is 1,096.1/sq miles. Cushing has a total area of approximately 7.6 sq miles, where all of it is land.
Health care providers that are available in the city include Cushing Regional Hospital A Service of Hillcrest Healthcare System – Oklahoma, Cushing Care Clinic, Utica Park Clinic, Cimarron Healthcare Center, Medical Associates of Cushing, Feet Plus, and many more. photo attribution: ufv