The certified nurse aide classes in Crawfordville, Florida that are open for enrollment are all shown to you on this page. For any questions about taking a state approved training course in the city, please call the phone number provided below.
Wakulla Adult and Community Education Center
87 Andrew Hargrett Sr. Road,
Crawfordville, FL 32327
(850) 926-8111
Wakulla High School
3237 Coastal Highway,
Crawfordville, Florida 32327
(850) 926-7125
You cannot work in this state as a nursing assistant if you do not have a CNA license. The only way you can get one is if you have passed the license exams and your name is present in the state's Nurse Aide Registry. There are several requirements that you must first comply with before you are allowed to take on the license exams. The most important of them are the completion of a certified training course and passing the background checks. These checks are done in order to protect the interest of the people you will eventually take care of.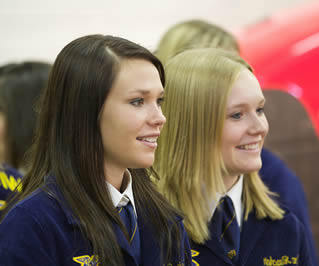 To qualify to test to receive your nursing assistant certification in the state of Florida it is a requirement to be 18 years old, pass a background check, have a basic aptitude for reading and writing, and complete a training course. The training course needs to consist of 75 hours of classroom instruction and 100 hours of clinical study. Upon completion of your training and if you meet the other criteria, you become eligible to take the nurse aide exam. You can find that the training courses in this state are offered by different institutions such as colleges and nursing homes. It takes about 6 months to finish your training.
Once you become eligible for the license exams, you can then send your application along with the needed paperwork. Other requirements for the exams include submitting a copy of your transcripts, ID photo, fingerprint cards, and the payment for the background checks. If you submit all the necessary documents, you will receive the results for your exams 14 days after taking it. Since the license exams for Florida are conducted by Prometric, you can find more information on their website at www.prometric.com.
This is a unincorporated community of Wakulla County. It is also the county seat of Wakulla County. It was named after Dr. John L. Crawford, who was the town doctor. According to the latest census, their total population was around 29,542. It is considered as the most populous community in the entire county.
Examples of health care centers and providers whose services you can avail within the city include Take Care Clinic at select Walgreens (866) 825-3227, Goin' Under Dive Services (850) 926-9586, Wakulla Urgent Care and Diagnostic Center (850) 926-3140, Nami Wakulla Inc. (850) 926-1033, Capital Regional Medical Group At Crawfordville (850) 926-6363, and many more. photo attribution: departmentofed