The certified nursing assistant schools in operation within the town of Corydon, Indiana are listed on this page. These courses are all the registry authorized classes that are available for enrollment as of the making of this page. If you have any questions, please call the contact number below.
Harrison Health and Rehabilitation Centre
150 Beechmont Drive, Corydon, IN 47112
(812) 738-0550
http://www.harrisonrehab.com/
If you are able to complete CNA classes that are approved by the state, you will be allowed to apply for the state's nurse aide exams. These programs are found almost anywhere in the state since they are very in demand today and are being offered by a number of training centers. Examples of such centers include colleges, community training centers, and select healthcare facilities like nursing homes.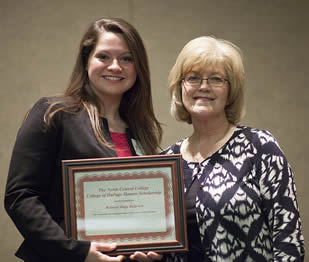 The state requires programs to have at least 30 hours of lectures and 75 hours of clinical duties. As a nursing assistant student, you will be spending most of your time in classroom lectures and skills training. You will be taught in an array of topics and procedures such as performing bed baths, changing bed linens, and feeding with the use of special means. Once you have gained enough skills and knowledge, you will then go to an actual clinical area for your clinical rotations. When you are there, you will be under the care of a registered nurse.
All that you will learn in the program will be tested when you take on the license exams. Taking the exams is an unavoidable task since it is the only way for you to get your name entered in the registry. You will not be able to work if your name is not entered in the state's registry.To set up a testing date you can call Ivy Tech Community College at 317-917-5948, as they are contracted to handle the state certification exams.
This town is the county seat of Harrison County. The earliest settlers came to this area around 1808. They were Edward Smith and his family. The name of this town was taken from William Henry Harrison's favorite hymn, which was the Pastoral Elegy. According to the last census that was taken there, their total population was around 3,122 people. It has a total area of 1.65 sq miles and a population density of 1,708/sq mile.
Health care centers that are available in the area include Harrison County Hospital – Affiliate of Norton Healthcare, Norton Healthcare Inc., Fmc of Corydon, Lifespring Mental Health Services – Harrison County, MLB Corydon Health, Family Health Center of Harrison County, Counsel House, At Home Care of Harrison County Hospital, Floyd Memorial Wound Healing Center, and many more. photo attribution: codnewsroom