The certified nursing assistant programs that are located in Corsicana, Texas and are open for enrollment as of the making of this page are listed here.
Corsicana ISD CNA Program
3701 West Hwy 22,
Corsicana, TX 75110
Program director: Theressa Thacker
(903) 874-8211
Heritage Oaks Nursing Assistant Program
3002 West 2nd Ave.,
Corsicana, TX 75110
Program director: Sabrina Settle
(903) 872-5130
Navarro College Nursing Assistant Program
3200 West 7th Ave.,
Corsicana, TX 75110
(800) 628-2776
(Multiple classes are being offered here)
Twilight Home CNA Program
3001 West 4th Ave.,
Corsicana, TX 75110
(903) 872-2521
In becoming a nursing assistant you must be able to pass both the federal and state background check, as well as take a class program, and pass the competency exams to get your CNA certification. You can only be qualified to take the state license exams if you have completed a Department of Aging and Disability Services licensed course or been certified in another state and have applied for reciprocity.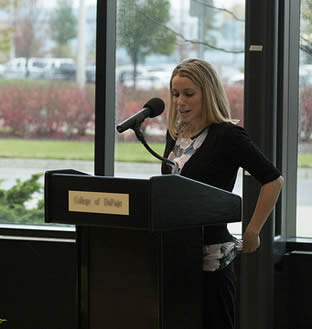 When you enroll in a training course you will get two types of instruction. These are classroom coursework/lectures and hands-on skills training. According to the current state requirements you must complete at least 51 hours of theoretical instruction, and skills practice in the amount of 24 hours. The skills portion of your instruction is to be coordinated by an experienced RN. The state of Texas allows unlicensed nurse aides to work under supervision for up to four months.
When you are finished with your school requirement you will want to schedule a date to take the certification exams. This two part exam consists of a written or oral test and a physical demonstration test. The applicant must pass both portions and is allowed three chances to do so. Those who can not pass are forced to retake their training. In addition the exam must be passed within 24 months of having taken your course. If you need help locating a test facility you can call the phone number for NACES, which is the Nurse Aide Competency Evaluation Services at 1-800-444-5178 or at (512) 467-0615 to find help. When you have successfully passed the exam you receive a certification and are eligible to work in Texas for 24 months. During this time you are listed with active status in the registry for nursing assistants. You can renew your listing before it expires by sending in work verification to the registry. There is a phone number to check your state that you can call at 1-800-452-3934. you will need your social security number to access your results.
Corsicana is the county seat of Navarro County. You can find this city on Interstate 45. It is only a few miles from downtown Dallas. According to the 2010 census, their total population had reached up to a total of 23,770 people with a population density of 1,048.3/sq mile. Corsicana has a total land area of 21.7 sq miles and a water area of 1 square mile.
The Criseven Healthcare Services, Corsicana Foot Clinic, Enviva Health Services, Legacy Healthcare Services, Harden Healthcare, Bethany Healthcare Services, Outreach Health Service-Community Care, Medical Case Management Home Health Service, Pedia Child Health Service, Wade Wellness Center, and Greer Medical Center are examples of health care providers that are serving this city. photo attribution: codnewsroom