The educational facilities offering nursing assistant classes in Conway, South Carolina that are approved by the state and available for enrollment as of this moment are listed for you in detail below. For more details about signing up for one of these programs, eligibility requirements, class schedules, or tuition fees, contact the school through the phone number below.
Academy for Technology & Academics
5639 Highway 701 North
Conway, SC  29526
843-488-6600
Conway Manor
3300 4th Avenue
Conway, SC  29526
843-248-5728
Horry-Georgetown Technical College at Conway
PO Box 261966, 2050 Hwy 501 E.
Conway, SC  29526
843-347-3186
Horry-Georgetown Technical College at Genesis Complex
1201 B Creel Street,
Conway, SC 29527
843-477-2010
Professional Medical Training Center, LLC- Conway Site
1610-N Church Street
Conway, SC  29526
843-678-9135
Taking on the National Nurse Aide Assessment Program Examination is one of the ways to become a CNA. If you pass all the tests in the NNAAP exam, your name will be listed on the SC NAR. A nurse aide will only be considered certified if his name is on the Registry.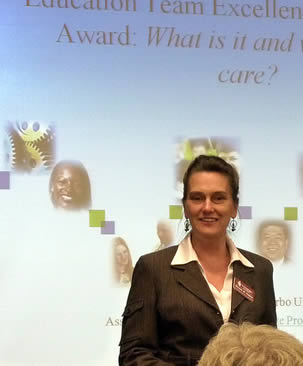 Before you can take on the NAR, you must first establish an eligibility route. This can be done by:
•    Completing a state-approved nurse aide training program.
•    Completing an out-of-state nurse aide training program.
•    Enrolling in or completing a nurse aide education program.
•    Acquiring a military health-related training, such as becoming a medic.
Some of the eligibility routes are on a case-to-case basis. To make sure if you are eligible for the exam, please contact the South Carolina Department of Health and Human Services at scnar@scdhhs.gov . For those who do not have access to the internet, they may confirm by calling (803) 898-2587.
The NNAAP or the competency exam consists of a multiple-choice (written/oral) knowledge test and a return demonstration of random nursing skills that were taught during training. First time takers are required to take both exams. If you fail in one part, you will have to reapply for the exam 45 days later and take the part that you failed.
All candidates will only be given 3 attempts to pass all the tests. These attempts must also be done within 2 years after the completion of training. If a candidate fails to meet these two conditions, they will have to complete another training course in order to become eligible again.
To know more about the NNAAP exam, please download a copy of the Candidate Handbook. This is the most detail resource for the competency examination. You will find sample tests, forms, and get ideas on what to expect. This handbook can be downloaded by going to www.pearsonvue.com or www.scdhhs.gov.
Becoming certified as a nurse aide will allow you to work in a nursing facility for 24 months. Pearson VUE will send you a Renewal Notice at least 60 days before the expiration of your certification. To be eligible for renewal, you must have worked as a paid nurse aide for a minimum of 8 hours. During that time, you must have been supervised by a registered nurse. A lapsed certification will be considered expired. No nurse aide is allowed to work with an expired certification. If you wish to become a CNA again, you will have to undergo retraining and retesting.
This city is the county seat of Horny County. It is a part of the Myrtle Beach metropolitan area. It is known as one of the oldest cities in the state. It was originally named as Kingston back in 1734. According to the census of 2010, their total population was around 16,317 people. It has a total area of about 13.4 sq miles and a population density of 927.5/sq mile.
Examples of health care centers that you can find in the area include Emeritus at Conway Place, Rite Aid, Heartland Hospice Services, Rivertown Pharmacy, Inc., Nyes Pharmacy Inc., Area Agency On Aging, Carolina Hospitalists,and many more. photo attribution: create-learning