The certified nursing assistant programs in Silver Spring, Maryland that are available for enrollment are listed on this page. If you have any questions about the class requirements, curriculum, or cost of instruction, please call the number for the school provided below.
Genesis Eldercare-Layhill
3227 Bel Pre Road
Silver Spring, MD 20906
(301) 871-2000
http://www.genesishcc.com/Layhill
Genesis Eldercare-Woodside
9101 Second Avenue
Silver Spring, MD 20910
(301) 588-5544
http://www.genesishcc.com/Woodside
Davita, Inc.
10720 Columbia Pike, Suite 500
Silver Spring, MD 20901
(301) 754-1919
http://www.davita.com/
(Also offeres CNA-DT training programs)
Silver Spring Artificial Kidney Center
8630 Fenton Street, Suite 238
Silver Spring, MD 20910
(301) 563-6808
Thomas Edison High School
12501 Dalewood Drive
Silver Spring, MD 20906
(301) 929-2175
(Classes are offered to high school students only)
John F. Kennedy High School
1901 Randolph Road
Silver Spring, MD 20902
(301) 929-2100
(Classes are offered to high school students only)
Thomas Edison Thomas Edison High School of Technology
12501 Dalewood Dr
Silver Spring, MD 20906
(301) 929-2175
http://www.montgomeryschoolsmd.org/schools/edison/
Care 'Xpert Academy
13321 New Hampshire Avenue, Suite 205
Silver Spring, MD  20904
(301) 384-6011
Kahak Health Care Academy
11141 Georgia Avenue Suite A-30
Silver Spring, MD  20902
(301) 933-0050
http://kahakhealthacademy.com/
Knowledge First Institute
11510 Georgia Avenue, #180
Silver Spring, MD  20902
(301) 933-7474
http://knowledgefirstinc.com/
Montgomery County Northwood Refugee Training Center
919 University Blvd West
Silver Spring, MD 20901
(240) 567-1404
http://www.montgomerycollege.edu/
Arcola Health and Rehab Center
901 Arcola Avenue
Silver Spring, MD 2090
(301) 649-2400
http://www.savaseniorcare.com/www/
The State of Maryland has some requirements in order to become a certified nursing assistant.  If you have yet to enroll in a state approved training program you will need to find one that offers the required number of hours of instruction. Currently training programs need to provide about 100 hours of clinical and lecture classes. As a nurse aide student, you will be taught in different concepts such as infection control, mental health, rehabilitation, the promotion of safety, the roles of a nurse aide, and other topics of the Fundamentals of Nursing. You will also be trained on performing the basic nursing procedures such as doing bed baths, taking the vital signs, assisting in dressing, toileting, performing passive ROM exercises, as well as certain emergency procedures.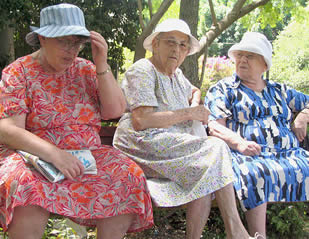 After completing the class requirement you will want to apply for the certification exams. To apply you will need to fill out a form, consent to a criminal background check and pay a small fee. The testing is currently conducted by the Maryland Geriatric Nursing Assistant Testing Service and given at the Susquehanna Red Cross facility. You can call them to find out all of the specific qualifications/requirements needed at 866-257-6470.
According to the law and state regulations, all individuals who are routinely performing health care related tasks that are delegated by the registered nurse are required to apply for the Nurse Aide Registry. Only those whose names are on the Registry will be the ones who are able to work. Once you have been licensed your certification needs to be renewed every two years. You can contact the MD Board of Nursing to speak with a representative by calling 410-585-1990. If you have graduated from a training program from another state, you have to apply for reciprocity and show the transcripts for you to work in the state.
The nurse aide license is a basic level of certification in Maryland. There are several advanced certifications that provide specific care under the guidelines of Federal law and State regulations. These licenses may allow you increased job opportunities and pay increases. The opportunities available with additional training and testing are Geriatric Nursing Assistants, Home Health Aide, Certified Medicine Aide, and Dialysis Technician. You can visit this website page for additional details for each program: http://www.mbon.org/main.php?v=norm&p=0&c=cna/cna_info.html
This census-designated place is a part of Montgomery County. The name of the CDP was taken from a mica-flecked spring that was discovered by Francis Preston Blair back in 1840. With a total population of 71,452 during the 2010 census, it is currently the fourth most populous place in the state. It has a total area of approximately 9.4 sq miles, where all of it is land. Its population density is estimated to be 7,600/sq mile.
Health care centers that you can find in the area include Holistic Family Healthcare, Corporate Management Services, Gambro Healthcare Silver Spring, Woodside Care Community Services Inc., Careco Inc., Montgomery Health Center, Kaiser Permanente Health Care, Maxim Healthcare Services, Practical Health Services, Gentiva Health Services, Family Help Center, Pediatrix Medical Group, and Langley Park Walk In Medical Clinic. photo attribution: miss_pupik