The CNA training open for those in New Bedford, Massachusetts to enroll in are listed here. Each of these classes has been evaluated by the state registry and approved for enrollment.
Bristol Community College
188 Union Street,
New Bedford, MA 02740
(508) 984-8226
http://www.bristol.mass.edu/
American Red Cross
995 Rockdale Avenue,
New Bedford, MA 02740
(508) 996-8286
http://www.redcross.org/
The Nurse Aide Registry Program oversees the creation of training programs and competency evaluation programs as well as the maintenance of a long-term care nurse aide registry. Activities that fall under this program include the approval and monitoring of nurse aide training programs, the renewal of registration of qualified nurse aides every 2 years, and overseeing the competency evaluation programs.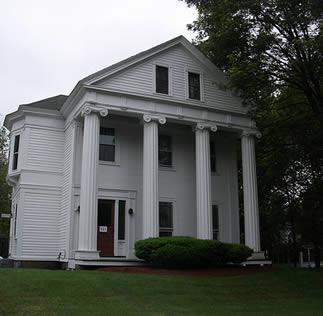 To ensure that the nurse aides in the state are highly qualified, they are required to undergo proper training. Because of the increasing demand and number of fresh nurse aides in the state, the Registry will have to closely monitor that the new graduates are capable of handling different situations. In order to make certain about them having proper training, they are requiring facilities who wish to offer training programs to submit their curriculum for review and approval. Only those facilities that have had their programs approved will be allowed to handle students.
To become certified you will need to enroll in an instruction course that has been authorized and provides the necessary minimum amount of 100 hours of classes. This is to include clinical skills practice as well as general theoretical health care course work. Applicants must be at least 16, and have adequate reading comprehension. In addition you will need to go through a background check, submit TB test/chest X-ray, and in some cases an immunization record. After you finish your course you can apply to take the license examination to become certified.
The state of Massachusetts is very open when it comes to nursing assistants from other states. They also welcome nurses from other countries to apply for a certification in nursing aide. All they have to do is apply for reciprocity. When applying, the applicant should bring documents that show their training and experience. They must also have a good relationship with the state they come from. You can speak with a registry official by calling (617) 753-8144.
New Bedford is a part of Bristol County. You can find this city a few miles south of Boston, about 33 miles from Providence, Rhode Island, and east of Fall River. Because of its previous importance as a whaling port back in the 19th century, the town is also known as "The Whaling City". According to the census of 2010, their total population was around 95,072 people. They have a population density of 4,545.5/sq mile. The total area of this city is approximately 24.0 sq miles, where 3.9 square miles of it is water.
Health care centers and providers that are available in the city include Center for Health & Human Service, New Bedford Healthcare Center, Falla Medical Clinic, Seven Hills Behavioral Health, The Counseling Center, Greater New Bedford Comm Health Center, Medical Evaluation Specialist- Mass Inc., Harboside Healthcare, Metromedic Walk-In Medical Center, Aurora Health Care Services Inc.,  and many more. photo attribution: dougtone