The CNA training offered by schools that are currently enrolling new students in Detroit, Michigan are available in the list below. Each of these courses has met the approval of the state registry and will enable you to take the license examination upon completion. To receive the latest details about enrollment contact one of the facilities and speak with a class coordinator.
Genanscot Services
17800 East Warren,
Detroit, MI 48224
(313) 647-9860
Greater Horizon Training Institute
7310 Woodward,
Detroit, MI 48202
(313) 871-2600
www.greaterhorizontraining.com/
Health Care Solutions and Career Group
15800 West McNichols Road,
Detroit, MI 48235
(313) 270-4550
http://healthcaresolutionsandcareergroup.com/
Precise Health Care Training Institute
11000 West McNichols,
Detroit, MI 48221
(313) 243-2941
The requirements to be a nursing assistant in the state of Michigan are similar to other states. You are required to finish a nursing assistant training program before you can take the state exams. The exams will be composed of two parts, where you will be required to pass both to get your license.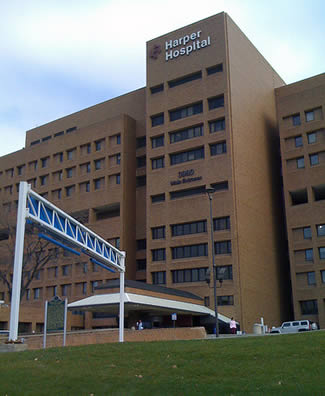 If you wish to become a nursing assistant, then you will need to find a training program to enroll in. When you are looking for one, you should make sure that the program is approved by the state. This is to ensure that you will be able to apply for the license exams after you complete your training. Depending on which program you choose, your training may only last for a few weeks. When you are enrolled in classes you will be learning the basic theoretical health care procedures and tasks used on the job as well as receiving hands-on skills training. In total the program will be a minimum of 75 hours in duration and cover 51 separate skills. You can verify a school is valid and approved or get additional information regarding training by calling (517) 241-0554.
After you have completed your training, you may then apply for the license exams. Aside from the application form, you will also be required to submit the results of your background checks that were done at both federal and state levels. Your application, as well as the exam fees should be sent to Prometric along with the other documents. During your exam day, you will still need to provide payment to the test site as a site fee. You are also able to pay for the exam fees to Prometric by using a credit card.
Once you have passed all the exams, your name will be entered in the Michigan Registry. The registry is a list that contains all the names of nurse aides of the state. You will also be handed a license which will allow you to work as a nursing assistant in any healthcare facility. This license will need to be renewed every two years if you want to continue your work as a nursing assistant. to verify whether you or another health care worker is currently licensed you can contact the Michigan Nurse Aide Registry at 1-800-748-0252.
Detroit is the county seat of Wayne County. It is not only the largest state there, but the largest in the state. It is also called as The Motor City, Motown, or The Automotive Capital of the World. With a total population of 713,777 people during the 2010 census, they are the 18th most populous city in the country. They have a population density of 5,142/sq mile. The total area of the city is approximately 143.0 sq miles, where 4.2 square miles of it is water.
The Detroit Medical Center, the Henry Ford Health System, and the St. John Health System are three of the biggest employers in the city that are involved in health care. Other health care centers that you can find in the city include Riverview Urgent Care, Development Centers Inc., Conner Creek Urgent Care, Samaritan Urgent Care, 1st Step Outpatient Treatment, Northside Medical Center, and many more. photo attribution: colourize