One can find the opportunities to enroll in CNA classes in Broken Arrow, Oklahoma that are currently being offered in detail below. Course will teach the basics of nursing care and provide students with skills practice and theory training to help prepare them for taking the exams to receive certification. Call a facility to find out the requirements necessary to complete their program.
Wings Health Care Training
124 South Elm Pl,
Broken Arrow, OK 74012
(918) 258-9464
(Also offers LTC courses)
Life Senior Services
3106 South Juniper,
Broken Arrow, OK 74012
(918) 664-9000
(Multiple classes are being offered)
Gatesway Foundation Inc.
116 West Commercial Street,
Broken Arrow, OK 74012
(918) 258-3900
(Offers DDA training courses)
A nurse aide can be defined as an individual who, for payment, provides nursing and nursing-related procedures and services to patients who are in long term care facilities, residential care homes, special facilities, home health agencies, adult day care centers, and even at their own residences. There are six classifications of CNAs and each of them has their own scope of duties and responsibilities.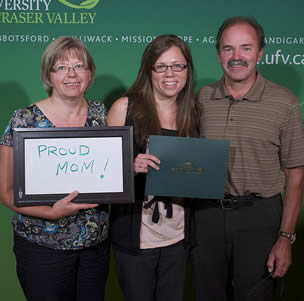 These classification include:
•    Long term care aide
•    Developmentally disabled direct care aide
•    Residential care aid
•    Home health aide
•    Adult day care aide
•    Certified medication aide
Some of the certifications are considered advanced and require being on the state's Nurse Aide Registry as well as possessing some working experience as a CNA before you can start their certification process. One of the basic certifications is the long term care aide or the LTCA certification. This certification does not require any other prior CAN certifications.
To become a long term care aide, you must first complete an OSDH-approved training course. These courses are required to offer a minimum of 75 hours of training with at least 16 hours allotted for clinical practice. The state also requires the programs to teach, in addition to the concepts mentioned in OBRA, 10 hours covering the care of Alzheimer's patients. It can take you 4 to 8 months to complete a course depending on which course you enroll in.
By completing a CNA training course, you will become eligible to apply for the competency exam. This exam consists of a written and a skills evaluation exam. You can also request to take the oral exam instead of the written test.  The nurse aide competency evaluation exam is conducted by the Headmaster Testing Service. If you have any questions with the exams, you can contact Headmaster or visit their website at www.hdmaster.com. You can also get a copy of the Nurse Aide Candidate Handbook from their website.
If you pass all the tests, Headmaster will forward your results to the Department of Health, where they will then enter your name on the Nurse Aide Registry. Once your name is on the registry, not only will you be allowed to work as a nurse aide, you can also aim for higher training programs like the residential care aide training programs.
Your name on the listing will remain up to 24 months. To keep your name there, you must renew your certification before its expiration. If you fail to work as a nurse aide for at least 8 hours within that time, you will not become eligible for renewal. Since an expired license can no longer be renewed, you will have to undergo retraining and retake the competency exam again.
If you are a graduate of a nursing course from a different state, you are very welcome to work as a CNA in the state of Oklahoma. To be able to work, you must apply for reciprocity. When you apply you must provide documents that show your training. Once you are approved, you will no longer be needed to undergo training to apply for the state exams.
This city is a part of Tulsa County. A small portion of the city however, falls in the western part of Wagoner County. Broken Arrow is considered to be a suburb of Tulsa. In fact, it is the largest suburb of Tulsa. It is also a part of the Tulsa Metropolitan Area. According to the census of 2010, their total population had reached up to a total of 98,850 residents, making them the 4th largest city in the state. It has a population density of 2,200/sq miles. The total area of the city is estimated to be about 45.6 sq miles, where only about 0.6 square miles of it is water.
The Life Chiropractic, Hearing Health Care, Renal Treatment Center, Solutions Counseling, Warren Clinic Urgent Care, Broken Arrow Family Clinic, Mental Health Professionals LLC, Saint Francis Breast Health Services, VIP Endoscopy, Omni Medical Group, The Village Health Care Center, Alterra Health Care, Senior Suites Health Care, Oxford Healthcare, Professional Hearing Healthcare PC, Premier Family Care, and Acacia Medical Group are some of the health care providers that you can find in the city. photo attribution: ufv