The state approved CNA training classes in Augusta, Maine that are available are listed here. Included in the list are private and public colleges, high schools, and community training centers that meet Licensing and Regulatory Services approval.
Augusta Adult and Community Education
33A Union Street,
Augusta, ME 04330
(207) 626-2470
http://augusta.maineadulted.org/
Nurse aides work under the supervision of a registered nurse in a health institution. With the increase in the number of aging people each year, healthcare facilities are turning their attention to nursing aides to help meet the demand for care. One advantage of being a nursing aide is that the training does not take that long nor does it cost that much. In order to complete your training, you will only need to meet a total of 180 hours, which will already include the needed clinical experiences. Most of the programs in Maine can be completed in a matter of 2 to 6 months of training.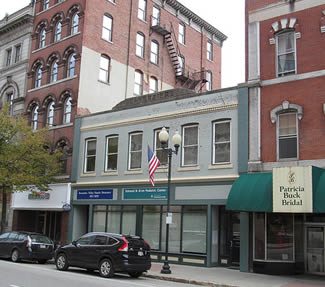 If you are able to complete your training from a state-certified program, you will become eligible to take on the exams. This is very important if you want to work as a nursing assistant for more than just 4 months. Nurses who wish to become certified as assistants are also welcome to directly apply for the exams. Since the training is very much the same, they will no longer be required to undergo any retraining.
The license exams for this state are composed of a written exam and a practical demonstration of the nursing skills. Out of all the skills that you will learn during your training, only 10 of them will be randomly selected and be asked to be performed. In order to pass the practical exams, you will need to perform 7 of them satisfactorily. As for the written exams, you must get a 70% in order to pass. Once licensed you will need to renew by submitting a renewal form every 24 months depending on your birth date. Call the board for additional details at (207) 287-1133.
This city is the county seat of Kennebec County. Augusta is also the capital for the state of Maine. You can find this city near the Kennebec River. With a total population of 19,136 during the last census and a total area of 58.3 sq miles, it is the 3rd smallest state capital. The current population density is estimated to be around 345.4/sq mile.
Examples of health care centers and providers that are found in the area include Kennebec Behavioral Health Services, Allies Inc., State of Maine Central Office –Children's Behavioral Health, Consumer Counseling Systems, Kennebec Kidney Center, Maine Center for Public Health, The Sleep Lab At Diagnostic Health Services, Graham Behavioral Services Inc., Kennebec Behavioral Health, Maine General Sports Medicine, and many more. photo attribution: dougtone