The CNA school classes available in Worcester, Massachusetts that are currently being offered in the area are all listed here. All the course listed here have met the minimum training approval of the state's registry. If you know of other approved instruction in the city, please contact us and we will add them to the site.
American Red Cross Nurse Assistant / Home Health Aide Training
2000 Century Drive,
Worcester, MA 01606
(508) 595-3700
http://www.redcross.org/ma/worcester/
For you to be a nursing assistant in the state of Massachusetts, you must have the skills needed to take care of the elderly and the sick. You can get these skills in a nursing assistant training program. You should make sure that the program is approved by the state. The duration of the program will depend on several factors like the schedule of classes.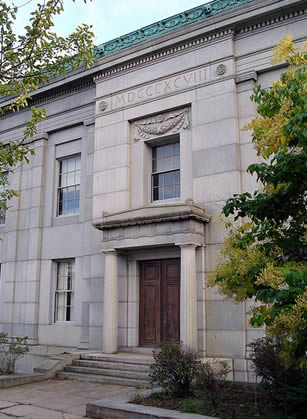 Once you pass the program, you can try to take the license exams to be a certified nursing assistant. If you want to get your waiver of training, you will need to send a letter of request to Myrtho Vernet-McGuffie. You may contact them at (617) 753-8142.
There are also other ways for you to become eligible to take the exams. U.S. Nurses who wish to become a CNA may directly apply for the exams without the need to undergo nursing assistant training. Nurse aide license holders from other states may also apply for reciprocity if they wish to work here.
Once you are through with your training, you will then be required to take the Nurse Aide State Exams. Normally, these exams are composed of a written and a skills demonstration. In order to get your license, you will have to pass all the tests. If you have any questions regarding the tests, you may contact the State Nurse Aide Testing Office at (781) 979-4010. If you are living outside of the state, then you will have to call them at (800) 962-4337.
This city is the county seat of Worcester County. The city was named after Worcester, England. You can find this city a few miles west of Boston and about 38 miles east from Springfield. It is also known as "Heart of the Commonwealth and The City of the Seven Hills". According to the census of 2010, their total population had reached up to a total of 181,045 people. They have a population density of 4,678.1/sq mile. The total area of this city is approximately 38.6 sq miles, where all of it is land.
Worcester State Insane Asylum Hospital is the main hospital that is serving this city. Other health care centers that you can find in the area include Luk Crisis Center Inc., Walden Behavioral Care, VA Healthcare, Americare Health Services Inc., Behavioral Healthcare Services, Hurowitz Medical Group, Saint Vincent Hospital, Umass Memorial Mental Health Services, Independence Healthcare Corp, and many more. photo attribution: Svadilfari