The CNA schools that are ISDH Registry approved and located in Valparaiso, Indiana are listed below. These programs offer the most up to date certification training that you can enroll in. For more information about course schedules and curriculum, please call the number provided and speak with a course director.
Ivy Tech Community College
3100 Ivy Tech Drive,
Valparaiso, IN 46383
(219) 464-8514
http://www.ivytech.edu/northwest/
Life Care Center of Valparaiso
3405 North Campbell Road,
Valparaiso, IN 46385
(219) 462-1023
http://lcca.com/
Porter County Career Center
1005 North Franklin Street,
Valparaiso, IN 46383
(219) 531-3170
http://www.pccte.org/
The role of the certified nursing assistant is to maintain a safe environment and provide for the general well being of residents under the supervision of an RN. Typically they take care of the daily needs, comfort, health and safety aspects of those under their care. This often includes, dressing, feeding, bathing, grooming, transferring, ambulating, and fostering a positive environment. According to the state rules, those who wish to become a nursing assistant must be able to comply with its requirements. Among them, the first that you should comply with is to enroll in a state-approved training program. You should only enroll in a program that is approved by the state. You can find these programs almost all over the state. They are offered by a number of training institutions such as technical colleges, nursing facilities such as nursing homes, and even high schools. If you have taken a number of credits in nursing studies, you can also apply for a certification if you have met the state requirements.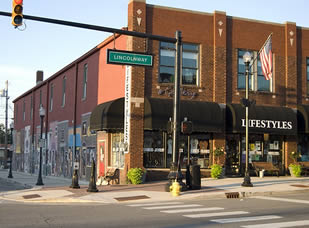 As a nursing assistant student, you will be trained in both concepts and skills. You will have a total of 105 training hours at the end of the program, which will include no less than 75 hours allotted to the clinical duties. When you will be in the clinical area, you will be placed under the care of a registered nurse or another member of the healthcare team. By completing a state-approved program, you will become eligible to apply for the license exams. To apply, you should send in your application along with the necessary documents. You can request a copy of the application forms from your training center. For more information, you can follow this link: http://www.in.gov/isdh/20510.htm. The exams will have at two parts- an oral, or written, and a practical application of the skills that you have learned.
Valparaiso is the county seat of Porter County. It is sometimes called by the locals a simply "Valpo". With a total population of 31,730 residents during the 2010 census, they are currently the 2nd most populous city in the county. It has a population density of 2,884.5/sq miles. Valparaiso has a total area of approximately 15.58 sq miles, where almost all of it is water.
Health care providers that you can find located within the city area include Saint Anthony-Valparaiso, Innovative Women's Health, Hoosier Healthcare LLC, Medical Connections Inc., Franciscan Physician Network, Northwest Indiana Occupational Medicine Services, Porter Valparaiso Hospital, Porter County Medical Society, Gmw Consultants Inc., Valparaiso Occupational Health Clinic, Primesource Health Care Inc., Mental Health Association In Porter County, and many more. photo attribution: artbystevejohnson