The CNA training courses that are available in Stillwater, Oklahoma are shown below. To know about their schedules, enrollments, fees, and requirements, just call a school administrator using the contact details listed below.
Grace Living Center
1215 West 10th St.,
Stillwater, OK 74074
(405) 372-1000
(LTC courses are also available here)
Gatesway West
3014 South Main Street,
Stillwater, OK 74074
(405) 743-3015
Meridian Technology
1312 South Sangre Rd.,
Stillwater, OK 74074
(405) 377-3333
Life Adult Day Center
411 West Matthews,
Stillwater, OK 74075
(405) 377-0978
(Also offers ADC courses)
Becoming a Long Term Care Aide and a Home Health Aide are basically the same. To work as one, you must first get certified and have your name entered on the Nurse Aide Registry. For those who have no previous background in health care, they will have to undergo training at an approved training program.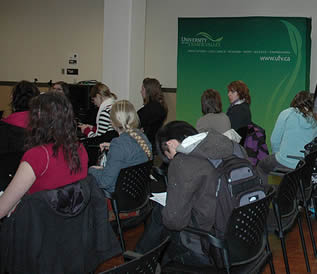 The first step in being a nursing aide in Oklahoma is to enroll in a CNA training course that is approved by the state's Department of Health. You must also have a clean record so that you will pass both federal and state background checks. You should also be physically fit so that you can take care of the patients. After finishing the training program, you are then eligible to take the state license exams.
Approved programs are required to offer no less than 75 hours of theories and 16 hours of practical duties. Most of the programs that are offered in Oklahoma can be completed within 4-6 months of continuous training. When enrolled, you will be taught basic concepts such as infection control, safety and emergency protocols, personal care, communication techniques, and respecting and promoting the patients' rights and independence.
Once you complete your training, you will become eligible to apply for the state competency exam. This exam consists of a written knowledge test and a skills evaluation. The written exam may also be replaced with its oral version if you prefer. Keep in mind that if you request to take an oral exam, you will be charge with an additional fee. Your request to take the exam must be sent along with your application form and other requirements. You should also notify Headmaster if you need any additional considerations for your exam.
Every candidate is given a maximum of 3 attempts to pass all the tests. These attempts must also be done within 2 years of completing the training program. If the candidate fails to get certified either within 3 attempts or 2 years, then he will be required to retrain before he can reapply for the exam. When retaking the exam, the candidate will only need to retake the test that he failed in.
If you passed all the tests, Headmaster will send your results to the OSDH. You can check your name on the registry at http://www.ok.gov/health/pub/wrapper/naverify.html. When on the site, you may search for your name by providing your full name. If you do not have any internet connection, you can expect your results to be sent to you within the week through mail. If you have any questions regarding your test results you may contact:
D&S Diversified, dba: Headmaster
3310 McHugh Drive
Helena, Montana 59602
(800) 393-8664
Stillwater is the county seat of Payne County. This city can be found in the north-central part of the state and on the junction of U.S. 117 and U.S. Highway 51. This city is also known as Cowboy Country. According to the 2010 census, their total population had reached up to a total of 45,688 people. They have a population density of 1,600/sq mile. The total area of Stillwater, OK is approximately 28.3 sq miles.
The Stillwater Medical Center is the main hospital that is serving this city. The Payne County Health Department can aslo be found within the city. Other health care centers that are located in the area include Edwin Fair Community Mental Health Center, Da Vita Stillwater Dialysis Center, Stillwater Dermatology Clinic, Foot & Ankle Clinic of Stillwater, Associates of Internal Medicine, Carter Healthcare, Stillwater Cancer Care, and Drummond Eye Clinic. photo attribution: ufv