The schools currently offering CNA classes in Hilton Head Island, South Carolina that are open for enrollment as of the moment are listed here. Students who join will receive skills experience using a variety of procedures and techniques related to health care as well as learning about medical theory in classroom lectures.
Health Services 2000, Inc.
11 Palmetto Parkway Suite 203
Hilton Head, SC  29926
843-681-5011
According to the law, you must have a CNA certification to work in South Carolina as a nursing aide. If you have never been a nursing aide before, then you will have to get your certification by challenging the state certification exam. To receive an application form, you can contact (800) 273-3517 or visit www.pearsonvue.com.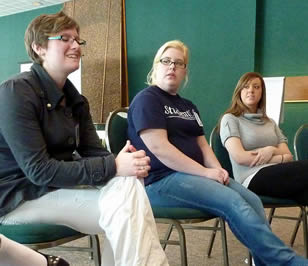 You will need to complete a state-approved training program before you can apply for the exam. Because of the demand for the profession, you can find a CNA training program offered by community colleges, vocational and technical colleges, nursing homes, hospitals, and other training facilities. Before you enroll, you must make sure that the program is approved by the South Carolina Department of Health and Human Services.
A CNA listed in another state can transfer and gain entry into the SCNAR by applying for reciprocity. When applying, the applicant's certification must still be valid. Nursing aides who are listed in the Nurse Aide Abuse Registry will not be allowed to transfer and get approved for reciprocity. Keep note that when a nursing aide applies for reciprocity and get accepted, his name will still remain on the previous NAR. If you want to get a Reciprocity Application, call (800) 475-8290 or download it from http://www.asisvcs.com/publications/pdf/074102.pdf.
A CNA from South Carolina may also apply for reciprocity if he decides to move and work in another state. Before he leaves, he should get an endorsement from the state first. Since each state has its own set of requirements, the nursing aide will have to contact the other state's NAR and find out what he needs. You can get a list of other registries by emailing the SC DHHS at scnar@dhhs.state.sc.us.
A name on the SCNAR will remain only valid for 24 months. If you wish to keep your name in the listings, you must renew your certification before it expires. An expired license can no longer be renewed. If you still wish to work as a nursing aide even if your certification has expired, you will have to undergo retraining and retake the competency exam.
Hilton Head Island is also known as simply Hilton Head. It is a Lowcountry resort town that is found in Beaufort County. It is situated just a few miles north of Savannah, Georgia and south of Charleston. This island was named after Captain William Hilton. Their total population was around 37,099 people. It has a total area of about 55.5 sq miles and a population density of 586.0/sq mile.
Examples of health care centers and providers that you can find in the area include G & G Treatment Center, DDC- DNA Diagnostics Center, Savannah Cardiology PC, Tobin Joseph P MD, Hilton Head Regional Medical Center, Hilton Head Heart, Hilton Head Hospital, Coastal Empire Mental Health Center, Island Psychiatry & Psychotherapy, and many more. photo attribution: create-learning