The CNA school providing training in Hillsboro, Oregon are shown to you on this page. The list on this page includes two different levels of nursing assistant classes that you can enroll in. For more information about student enrollment, class schedules or tuition costs, please call the number below.
Level 1 CNA Classes
Hillsboro School District 1J Health Occupations
2700 NW Glencoe Road,
Hillsboro, OR 97124
503-844-1900
http://www.hsd.k12.or.us/glencoe/
Hillsboro Rehabilitation and Specialty Care
650 SE Oak Street,
Hillsboro, Oregon 97123
(503) 648-8588
http://www.avamererehabofhillsboro.com/
Level 2 CNA Classes
Tuality Healthcare – Hillsboro
335 SE 8th Ave., Hillsboro, OR 97123
503-681-1111
http://www.tuality.org/home/
If you want to work in Oregon as a nursing aide, you must possess a CNA certificate and get your name on the Oregon Nurse Aide Registry. When you apply, your employers will check your status on the Registry. This can be done by simply going online at http://osbn.oregon.gov/OSBNVerification/. When they reach the site, they can either search your record by supplying your complete name or use your license number.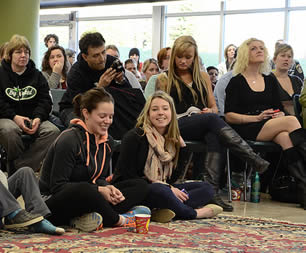 There are two ways to gain entry into the Registry. One of the ways is only available to those who are already a nursing aide, but is registered in another state's NAR. The process of reciprocity or endorsement will allow them to transfer to Oregon and work as a nursing aide. When applying through this process, the applicant must:
•     Have completed a nursing aide training course that met the standards of OBRA.
•    Have at least worked for 400 hours as a paid nursing aide, while under the supervision of a nurse within the last two years. The requirement of number of working hours is waived if the applicant has been certified for less than two years.
•    Be able to complete and pass the national background check for criminal records.
Before sending the application, please make sure that you completed the forms and submit all the necessary documents that need to be included such as a copy of a certificate of completion of training and a written verification from the applicant's state in which he is currently certified. You can download a copy of the application packet from: http://www.oregon.gov/OSBN/pdfs/form/cnaendorse.pdf.
The other method to gain entry into the NAR is by challenging the competency exam after establishing eligibility. Eligibility can be established by:
•    Completing a nursing assistant 1 training program that is approved by the OSBN and apply within two years from completion.
•    Complete a training program from a different state that also meets the OBRA standards such as meeting the 75 training hour minimum requirement.
•    Graduating from a nursing school and apply within one to three years.
•    Complete training as a medic or a military corpsman and work for at least 400 hours before applying.
For more information, you can contact the Oregon State Board of Nursing at (971) 673-0685
Hillsboro has a total population of 91,611 and a total area of 23.15 sq miles. It is considered the fifth largest city in state of Oregon. It is also the county seat of Washington County. It is also lies in the Tualatin Valley which is on the western portion of the Portland metropolitan area. It has a population density of 3,253.8/sq miles.
This city is mainly cared for by the Tuality Community Hospital. It was the first hospital in the city which was first opened in 1918. It is operated by the Tuality Healthcare. Another notable health care facility is the Kaiser Permanente's Sunset Medical Office and Providence Health & Services' immediate care center. Other health care clinics inlcude Hillsboro Women's Clinic, Physical Therapy Salem OR, Washington County Government Hillsboro Health Clinic – Mental Health Info/24 Hr Crisis Line, and Tuality Healthcare – Tuality Health Alliance. photo attribution: ufv