The CNA schools enrolling students in Gary, Indiana are shown on this page. These are the current ISDH approved certification programs that are available for enrollment as of the making of this post. To learn more you should call the facility, and speak with an administrator.
Gary Area Career Center
1800 East 35th Avenue, Gary, IN 46404
(219) 962-7571
http://www.garycsc.k12.in.us/
Becoming a CNA in the state of Indiana is one of the best places to start a career as one. Different institutions in the state offer top quality training programs. You have the luxury of choosing to enroll in a technical college, a community training program, or a healthcare facility such as a nursing home. Compared to other career options, you can become a nursing assistant in a fraction of the time and cost. When you enroll in a nursing assistant program, you will be spending a total of 105 hours for your training. Your training will be composed of skills training, classroom instructions, and clinical experiences. The state rules say that a program must have a minimum of 75 hours of clinical duties. In total there are currently 48 different skills and proficiencies you will learn during your class instruction.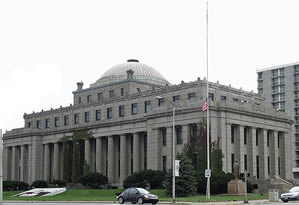 After you complete your training, the only step left for you is to apply for the license exams and pass it. The exams will have either a written or an oral exam, and a skills evaluation which will be done in front of a nurse aide evaluator. If you are able to pass all the tests, your name will be entered in the state's Nurse Aide Registry. For those that finished their training in a different state or country, they may be qualified to work in the state of Indiana by apply for reciprocity. One of the requirements for reciprocity is the they must also have the required number of hours of instruction that the state has required. Once completed, they will submit an application to be able to take the state exam.
This city is a part of Lake County. It is located only 25 miles from downtown Chicago. This city is a part of the Chicago metropolitan area. The City of Gary is also known as "City in Motion", "City of the Century", "Magic City of Steel", and a few more names. According to the census of 2010, they had a total population of 80,294 people and had a population density of 1,598.5/sq mile. The total area of this city is estimated to be around 57.18 sq miles, where 7.31 sq miles of it is water.
Health care facilities that are situated within the city area include Community Health Net, Planned Parenthood Of Indiana, Fresenius Medical Care, South Shore Rehab & Healthcare, Gary Community Health Foundation Inc., TEC Clinical Services, Procare Home Health Services, University Park Medical Center, Home Health Services Inc., Count to Ten-Holistic Health Center, TLC Health and Rehab, Bautista Medical Center, and many more. photo attribution: paytonc