The hospital facility in Catonsville, Maryland that is listed on this page offers the most currently available certified nursing assistant classes. This training program has been approved by the state of Maryland to apply toward the certification requirements.
Spring Grove Hospital Center
55 Wade Avenue
Catonsville, MD 21228
(410) 402-7100
http://www.springgrove.com/
The state of Maryland requires all nurses aides become certified by the state. To qualify to take the CNA exam, applicants must first pass an approved training program. Programs consist of approximately 100 hours of instruction and clinical practice and last from 2 to 6 months. The basic requirement is to complete a state-certified program and then pass the evaluation exams. To apply for the exams you will need to submit to a Criminal History Record Check, pay a certification fee and complete an application form. The test is held at the Susquehanna Red Cross and administered by the Maryland Geriatric Nursing Assistant Testing Service. If you are able to pass both the written and the skills demonstration for the skills exam, you will then be able to apply for the Registry. Nursing students, who have enough credits in nursing subjects as well as meet the required number of training hours, may also be allowed to apply for the exams.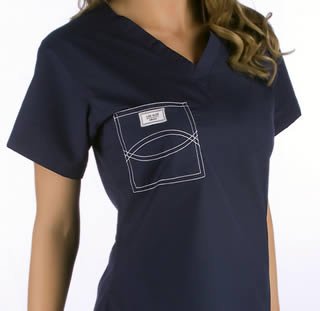 According to the state law, only those whose names are on the Nurse Aide Registry will be allowed to be given a license to work. They will also be the ones who are allowed to work in a healthcare facility as a nursing assistant. If you wish to work at a comprehensive healthcare facility, then you will be required to apply for a GNA certification. The State of Maryland makes it easy when it comes to nursing assistants that have finished their training in other states to become certified to work. For them to work in Maryland, all they have to do is to apply for reciprocity. They will then be required to provide legal documents that prove their training and experience. CNAs or GNAs from other states are welcome to apply for the out-of-state nurse aide registry if they wish to work in Maryland. When they apply, their licenses must still be valid and they must also be able to pass both the federal and state background checks.
This is a census-designated place that is a part of Baltimore County. You can find this community west of Baltimore just along its border. It is believed that Native Americans were able to establish a village in the area long before the European came. According to the census of 2010, their total population had reached up to a total of 41,567 people. It has a total area of 14.0 sq miles, where all of it is land. Its population density is estimated to be around 3,000/sq mile.
Health care centers that you can avail within the community include Community Voices-Mental Health Services & Consultation, Multi-Specialty Health Care, Security Health Center, Maxim Healthcare Services, Community Behavioral Health Association of Maryland, Key Point Health Services Catonsville Clinic, DaVita Dialysis Center, Patient Care, Patient Care, and many more.