Schools providing CNA training in Bellevue, Washington can be located below. These programs have all been vetted and approved by the OBRA registry and will qualify one for the examination. Only those who are certified are allowed to work in health care facilities in this state.
Bellevue Community College
3000 Landerholm Circle SE,
Bellevue, WA 98007
(425) 564-5604
Sammamish High School
140th Avenue SE,
Bellevue, WA 98005
(425) 456-7617
Nursing assistants-certified or NACs are very in demand in this state. Training to become one is considered to be one of the best ways to start a career in this field. Compared to other career choices, training to become an NAC is much easier and a lot quicker.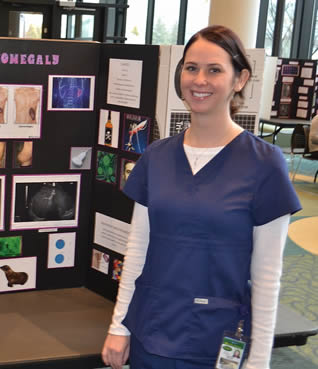 How to become a Nursing Assistant- Certified
To become an NAC you must successfully complete a state-approved or OBRA-approved training program and pass both the written/oral test and the skills evaluation exam of the NNAAP exam. After meeting those two requirements, your next step will be submitting an application form for a license to the state's Department of Health (DOH).
Where to look for a training program?
There are various training programs that are offered by different healthcare institutions and schools. You can find suitable programs offered through the following:
–    Hospitals
–    Nursing Homes
–    Assisted Living Centers
–    Community Colleges
–    Vocational Schools
–    Technical Colleges
–    High Schools
–    Red Cross Organization
–    Websites
–    Private Training Centers
What is NAC Training All About?
An NAC program is there to prepare you for the different situations that you might encounter once you become a nursing assistant. Approved training programs in the state are required to teach at least 85 hours of training. These hours are divided into 35 hours of classroom instructions and 50 hours of practical training while under the supervision of a qualified CNA instructor.
Applying as a Nursing Student/Graduate Nursing Assistant
Completing an approved training program will make you eligible to apply for the NNAAP exam. Nursing students and graduates are allowed to apply for the NNAAP exam even if they do not complete an NAC program. They will be asked to provide proof of their education and training such as a copy of their transcript of records or a diploma.
Taking the National Nursing Assistant Assessment Program Exam
This exam consists of a multiple-choice knowledge test and a skills evaluation exam. Both tests are conducted on the same day at an approved testing center. If a candidate is able to pass both tests, then his name will be entered into the Nurse Aide Registry and will receive a certificate issued by the DOH.
The knowledge test is initially given as a written exam. Candidates who have trouble reading can request for an oral exam instead. If you are unsure on what exam you should take, then we suggest that you do a Self-Assessment Reading test. You can take on by either going to www.pearsonvue.com or try that sample that's provided in the Candidate Handbook. You can download the handbook through this link: http://www.asisvcs.com/publications/pdf/074800.pdf.
This city is a part of King County. It is located in the eastern side of the county. Bellevue is categorized as a boomburb of Seattle. According to the census of 2010, their total population was at 122,363 people. It has a total area of approximately 33.9 sq miles. Its population density is estimated to be around 3,950/sq mile.
Health care centers that you can find in the area include A Primary Care Clinic For Adults, Amen Clinics Inc., US Healthworks Medical Clinic, Overlake Hospital Medical Center, Overlake Internal Medicine Associates Inc., Heart Health Center Of Bellevue, Bellevue Urology Associates Inc. PS, and many more. photo attribution: codnewsroom