The CNA salary in New Jersey can change depending on the area within the state you reside, your length of employment and the type of employer you have. Generally, entry level workers may need to gain experience before they can be hired for better paying positions. Below you'll find the current annual wages for nursing assistants in NJ depending on the type of medical facility and specific city you work in.
If you are looking to start a career in the health care sector, you should consider becoming certified nursing assistant. A CNA can find employment in a variety of health care settings, from private and government-run hospitals and clinics to personal homes. They may also be employed to provide care for the elderly in adult day care centers, assisted living facilities, and nursing homes.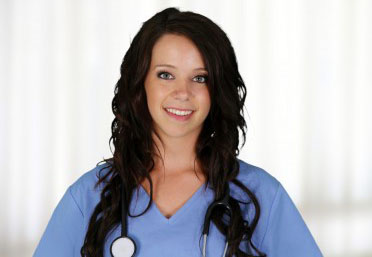 A CNA provides for the daily needs of a patient, ensuring the patient's quality-of-life. A nursing assistant is the member of the health team that has the most daily contact with patients and as such are able to gather vital information about a patient's condition. This information is then relayed to nurses and doctors to help formulate a better care plan for the patient.
By becoming a CNA, you can take home a good salary and also feel the happiness that comes from having a satisfying career providing a great service to society. In the United States, according to Indeed.com, the average salary for a CNA is $12.02 an hour which comes to around $23,726 a year. In New Jersey, the average salary for a CNA is around $12.97 an hour or $27,093 a year. Location can be a factor in the amount of salary you can expect to earn.
Here is a list showing the annual CNA salary in New Jersey for thirty three popular cities in the state:
$33,491 Atlantic City
$35,479 Bayonne
$35,790 Bergenfield
$35,759 Bloomfield
$33,429 Camden
$35,759 Clifton
$36,007 East Brunswick
$35,479 East Orange
$34,858 Edison
$35,479 Elizabeth
$35,790 Hackensack
$37,312 Hoboken
$35,479 Irvington
$37,312 Jersey City
$35,417 Lakewood
$34,858 Middlesex
$36,007 New Brunswick
$35,479 Newark
$35,790 Paramus
$35,759 Passaic
$35,759 Paterson
t $34,858 Perth Amboy
$34,858 Plainfield,
$36,007 Sayreville
$35,976 Somerset
$34,920 Toms River
$35,168 Trenton
$35,479 Union
$37,312 Union City
$33,304 Vineland
$35,759 Wayne
$37,312 West New York
$35,479 West Orange
Location has bearing on the salary that a New Jersey-based CNA can expect. The larger the city, the better the pay grade. However, you shouldn't totally discount the possibility of working as a CNA in a rural area. Because of demand, some rural facilities are actually willing to pay quite a lot to lure CNAs to their area.
Another factor that can affect the salary of nursing assistants in New Jersey is the amount of work experience that they have had. Some CNA positions are only available for candidates who have been working for 2 years or more.
The facilities that are willing to hire inexperienced CNAs in New Jersey are usually those nursing homes or those providing home health care. If you want to be employed in a hospital or other government agency, its best you do so only after having at least one year experience in another facility.
Check out the following list to get an idea of the annual salary provided to CNAs in New Jersey according to the health care sector that they are employed in:
Self Employed $52,000
Hospital $35,000
Home Health Agencies $33,000
Nursing Home $27,000
Home Care $25,000
To become certified a person must go through a state recognized training course that covers the required skills to be eligible for the examinations. You can find CNA classes in New Jersey listed by city on this page.