The CNA Salary in MN (Minnesota) can vary based on several factors including your work experience, facility employed at and the city you work in. Minnesota are of the states that offer a good starting salary to certified nursing assistants. The salary belongs to the upper ranger which range approximately $20,000 to $27,000.
This can increase up to $35,000 per year. Entry-level CNAs earn about $11 to $11.50 per hour while experienced CNAs are able to earn around $10 to $17 every hour. The job of certified nursing assistants is not easy and they are compensated with reasonable salary. However, the amount that they receive varies because of some factors.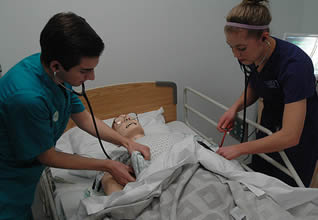 Firstly, the salary wage is dependent of the location where the CNA is working. In Minnesota, there are a lot of home healthcare amenities that usually fall under lower pay scale. The reason for this is that the nursing assistants will need to spend for their fuel charges as well as travel expenses which will affect their pay. There are facilities like nursing homes situated in rural areas that offer lower salary wage. If you wish to earn excellent pay, you can take into consideration of working in metropolitan areas. You will be able to earn bigger income however you will have to travel for work.
The average annual income of certified nursing assistants differs depending on which facility they work. There are several employment settings shown below with the corresponding yearly earnings of CNAs:
– Self employed $45, 000
– Hospital $30, 000
– Home health agencies $29, 000
– Nursing home $24, 000
– Home care $22, 000
Secondly, the work experience of CNAs is important because most of the employers prefer CNAs who already have exposure to the field. CNAs will need not to undergo trainings which can be costly if they already have a work experience. They can have a good deal of salary which is higher in comparison to the salary that entry-level CNAs earn.
Experienced CNAs are also given the privilege to choose where they want to work and most of them will definitely prefer less cold areas. Entry-level nursing assistants may not be the preferred ones to get hired but they can start acquiring experience in nursing homes so that their salaries can increase over time.
Certified nursing assistants in Minnesota are provided with good salary as well as other benefits for them to live a better life. The perks that CNAs can avail include the following:
– Paid holidays
– Dental plans
– Medical care
– Personal time off
– Vacation
– Maternity leaves
– Short term disability
– Pension benefits
– Vision coverage
– Prescription drug plans
The CNA salary in MN can vary depending on the city you are employed at. The city with their corresponding annual salaries are shown below:
– Burnsville $30, 392
– Duluth $28, 528
– Eden Prairie $30, 820
– Lakeville $29, 094
– Minneapolis $31, 406
– Minnetonka $31, 406
– Rochester $28, 676
– Saint Cloud $27, 930
– Saint Paul $31, 406
The Bureau of Labor Statistics anticipated that the employment opportunities of CNAs will grow by about 21 percent in 2012 to 2022. To find out more information about training to become certified, visit the CNA classes in MN page. School training contains at least 75 hours of hands on medical skills practice as well as classroom exam prep.