The CNA salary in Michigan varies depending on your location in the state as well as the type of health care employer you work for. Nursing assistants, otherwise known as nurse aides, work under the supervision of LPNs or registered nurses. Among the duties that they perform include monitoring vital signs, assisting patients with grooming or bathing, recording food and fluid intake, and assisting patients with ROM exercises. As workers in the health care industry they are compensated well with an entry level salary and a variety of employer benefits.
In Michigan, the annual salary wage of certified nursing assistants is approximately $20, 000 to $24 000. The hourly basis is ranging around $12 to $16. Entry-level CNAs start to earn $15,000 for each year while CNAs who are experienced can earn up to $30,000 per year.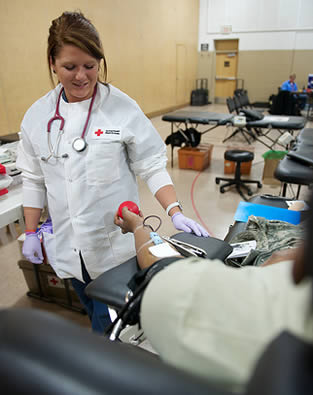 There are some factors that influence how much CNAs receive for salary. It is a big advantage when CNAs already have experience because they will be able to earn higher salary wage. They can even negotiate the pay scale. Entry-level nursing assitants are offered a lesser salary wage, thus, will require them to gain more experience so that their salary can increase over time. They can take into consideration of applying to nursing homes or district schools for a start.
Certified nursing assistants should also consider where to work either in rural or urban areas. It is a fact that CNAS who are employed in countryside are usually paid with lower rates because the standard of living in these areas is low. CNAs working in urban areas are offered with higher salary wage because of the high cost of living.
Most of the employers prefer to hire certified nursing assistants who already hold a working experience because they do not need more training which can be costly. However, there are employers who offer on the job training for the employees but will have a requirement to work for them for a particular time. In this relation, it is the discretion of the employers as to how much they will offer to pay to CNAs.
Certified nursing assistants can be assigned to different employment settings and can also be self-employed. The amount of income that they can earn depends on which facility they belong.
– Self employed $45, 000
– Hospital $30, 000
– Home health agencies $29, 000
– Nursing home $24, 000
– Home care $22, 000
There are benefits that are offered by the employers which CNAs can enjoy and among the benefits include the following:
– Re-employment guarantees
– Paid time off plans
– Short-term disability
– Vision coverage
– Health insurance
– Job protection for reservists
– Dental plans
– Retirement plans
– Family and medical leave
– Lifestyle benefits
The annual base salary of certified nursing assistants varies depending on which city they work.
CNA Salary in Michigan listed by what a worker can expect to earn while working in popular cities and their corresponding yearly income:
– Ann Arbor $32, 711
– Battle Creek $30, 787
– Canton $32, 283
– Dearborn $30, 952
– Detroit $30, 952
– Farmington $29, 671
– Grand Rapids $30, 451
– Kalamazoo $28, 986
– Lansing $29, 215
– Muskegon $28, 661
– Novi $31, 274
– Pontiac $28, 749
– Royal Oak $30, 672
– Southfield $30, 325
– Taylor $30, 393
– Warren $30, 908
– Wyoming $30, 451
To work as a certified nursing assistant you will need to attend an approved training course and pass the state mandated examinations. Visit this page to learn more about CNA classes in Michigan to get started.