The CNA Salary in Wisconsin can vary based on where in the state you reside and work. Larger cities tend to pay a higher wage as does working for a hospital or being self employed. According to recent reports the average salary of a certified nursing assistant in the United States is about 12.21 per hour. The average salary of a CNA in Wisconsin, however, is about $12.99 an hour. This is about 6 percent higher than the national average.
According to the Bureau of Labor Statistics, as of May 2016, there were 32,380 nursing assistants who were employed in Wisconsin. The BLO also placed their annual mean wage at $27,980.
In Wisconsin, the salary that a CNA can expect tends to vary depending on location. The following list shows the average annual base CNA Salary in Wisconsin in eleven major metro cities.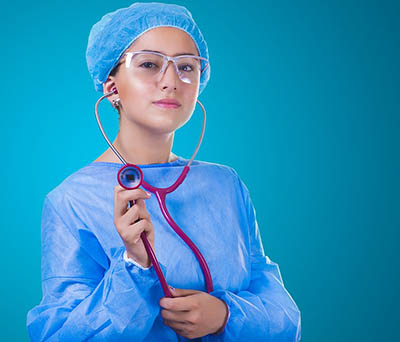 $30,252 Appleton
$29,211 Eau Claire
$30,347 Green Bay
$31,167 Janesville
$30,915 Kenosha
$28,391 La Crosse
$31,041 Madison
$31,388 Milwaukee
$30,094 Oshkosh
$30,915 Racine
$31,293 Waukesha
As you can see, the average base salary in the state capital of Madison is one of the highest, but it is slightly less then what a CNA can make in Milwaukee, which is the state's largest city.
The type of employment that a CNA has in Wisconsin will also affect their earning capacity. So does the number of years of experience that they have. Most big hospitals or home care companies are reluctant to hire a CNA with no prior experience, though these are usually the ones that offer the best compensation.
Nursing homes are usually the most willing to hire a nursing assistant fresh out of training or with little experience, but the pay rate isn't the best. However, working in a nursing home is usually the best way to gain the experience that will make a big hospital or company pay attention to your application and consider you for a job.
According to HealthGrad.com, the following are the positions employing CNAs in Wisconsin and their respective average salaries. We've arranged them in order of highest to lowest.
Ambulatory Care Assistant: $56,000
Hospital Nursing Assistant: $56,000
Nursing Home Assistant: $53,000
Home Care Assistant: $53,000
Pediatric Care Assistant: $53,000
Wound Care Assistant: $47,000
Hospice Care Assistant: $45,000
Health Services Assistant: $36,000
Emergency Hospital Aide: $30,000
Nutrition Care Assistant: $26,000
If you are interested in pursuing a career in the field of healthcare in Wisconsin, a great way to start is by becoming a Certified Nursing Assistant of CNA. As a certified nursing assistant, you will be working under a registered nurse to provide many of the daily healthcare needs of the sick, elderly, and invalid.
In the state of Wisconsin, there is currently a great demand for certified nursing assistants, especially those who are willing and able to work in the field of elder care. As of 2017, there were about 11,500 vacant positions for CNA's in Wisconsin in the personal care sectors. The demand for CNAs in the state is only expected to grow in the succeeding years to meet the needs of Wisconsin's aging population. Visit this page to search for the nearest CNA classes in Wisconsin.
The top five employers of CNAs Wisconsin were Therapy Travelers, the home health care agency BrightStar Care, the nonprofits SSM Health and Wheton Franciscan Healthcare, and Ministry Health Care.