The CNA salary in South Dakota can vary depending on factors like location, experience and employer. A CNA can find employment in a variety of health care settings some of which pay more money. Typically, certified nursing assistants work in hospitals and clinics. They also care for the elderly in nursing homes, adult day care centers and assisted living facilities. Some CNAs eventually work in private patient care, offering healthcare in the privacy of a patient's home.
In the United States, a CNA gets an average salary of around $12.02 an hour or $23,726 a year. According to Indeed.com, CNAs in South Dakota have an average income of about $11.36 an hour. This comes to an average annual income of around $28,434.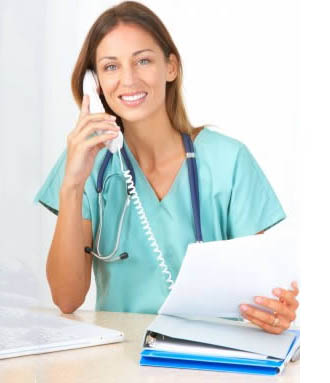 The average CNA income in South Dakota is a bit lower than what a CNA in other state can hope to get but, one advantage a CNA in South Dakota has is the lower standard of living in the state. Because of this, a South Dakotan CNAs salary is often more than enough for them to live well in the state.
Location can be a big factor in determining the average pay a CNA seeking in a job in South Dakota can expect. On average, jobs in rural areas and small towns won't pay as much as those in one of South Dakota's cities, but, the low standard of living in rural areas ensures that a CNAs salary will be enough for their needs. There is also the chance that, because of high demand, a facility in a rural area might actually be willing to offer higher pay or better benefits to attract qualified nursing assistants.
To get a better idea of the average pay that a CNA can expect in South Dakota, check out this list from Salary.com. It shows a CNAs average annual salary in seven major South Dakota cities.
$25,213 Aberdeen
$26,925 Brookings
$26,458 Deadwood
$25,680 Pierre
$26,925 Rapid City
$27,392 Sioux Falls
$26,925 Watertown
The amount of work experience that a CNA can claim will also affect the amount of pay that they will be offered. CNAs with several years of work experience tend to be offered higher salaries then new CNAs.
As a new CNA, it is actually advisable that you stay with an employer for at least a year in order to gain and claim experience. Many nurse aides find that staying with an employer doesn't just gain them experience, but makes the employer more amendable to increasing their salary and providing them with benefits to get them to stay on in the facility.
The organization where a worker is employed also affects their pay rates. Check out the following list of the average yearly income for CNAs in South Dakota according to the different health sector settings:
Self Employed $40,000
Hospital $27,000
Home Health Agencies $25,000
Nursing Home $21,000
Home Care $19,000
If you are looking for a career in the health care sector, you should consider training to become a CNA. As a nurse aide you will be taking care of the daily healthcare needs of the sick and elderly. To get started you will need to attend nursing assistant classes in South Dakota near you. Once you have received your training you will become eligible to take the exams to receive certification and be able to begin working at a heath care facility.