Want to know the CNA Salary in Hawaii before attending classes and taking the certification exams? Nursing assistants in HI are growing in popularity with national job opening expected to rise by 17% until 2024. CNA's work in health care facilities under the guidance of registered nurses and perform basic medical skills to assist the health care team.
Hawaii is regarded as one of the beautiful places to live however the cost of living is high. In this connection, the salary of certified nursing assistants would be considered high if not for the increased living expenses of living in Hawaii. In each year, the annual income of CNAs ranges from about $22,000 to $31,000. Based on the report of BLS, the average hourly rate is about $14.32.
The amount of CNA salary in Hawaii workers can receive depends of several factors: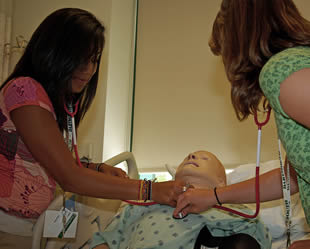 – Experience – this has a lot to do with regards to the salary wage. Most employers prefer to hire those who already have experience because hiring a new CNA will take time and money for the training. Experienced CNAs will help the employers secure their time as well as wealth. In relation to this, CNAs with more work experience are able to earn higher salary wage compared to entry-level CNAs.
Aside from the salary that CNAs earn, they are also offered the following job benefits:
> Family and medical leave
> Medical coverage
> Prescription drug plans
> Paid time off from work
> Dental and vision insurance
> Certain types of disability
> Health insurance
> Healthcare benefits
– Location – this can affect the salary of CNAs because it focuses on the economic growth. There are work conditions leading the CNA to earn more just like those working in high pressure work environment. The basis of the salary also depends on the cost of living of the particular area where you are working.
– Employer – the salary wage can be decided by the employers. Hospitals are high in demand for work opportunities because they offer higher income wage as well as many benefits. Government sectors or school districts provide CNAs in Hawaii with excellent remuneration.
The salary of certified nursing assistants according to various employment settings is presented as follows:
> Self employed $36, 000
> Hospital $24, 000
> Home health agencies $23, 000
> Nursing home $19, 000
> Home care $17, 000
The CNA salary in Hawaii has earnings per year that can vary depending on what city one is employed in:
> Ewa Beach $32, 280
> Hilo $30, 437
> Honolulu $32, 296
> Kahului $30, 437
> Kaneohe $32, 296
> Pearl City $32, 296
> Waipahu $32, 123
The demand of certified nursing assistants is daily increasing. According to the data of U.S. Bureau of Labor Statistics, the job employment for CNAs is anticipated to increase by year 2022, in comparison to other occupations. With the increased employment rate, Hawaii holds it as a positive view for CNAs.
Based on the survey that was done by the Census Scope with regards to age distribution statistics, Hawaii is facing a rise in population of elderly individuals. This means that a lot of people will be needing assistance with care, grooming, and many more which can be rendered by CNAs under the supervision of the registered nurses or licensed practical as well as licensed vocational nurses.
To get additional information about becoming certified to work check out our page about CNA classes in Hawaii.