The CNA salary in Georgia can vary from city to city and depends on the type of health care facility and your level of experience. Certified nursing assistants are in-demand health professionals who provide direct patient care which includes assisting the patients with their daily needs like hygiene and bathing, monitoring vital signs, and helping with ROM exercises. As CNAs render services to various clients, they are being supervised by the registered nurses or licensed practical nurses.
In comparison to other places, Georgia offers a lower salary wage that coincides with a lower cost of living. The average income wage is approximately $18,000 to $24,000. With increased population and job opportunities, the annual income wage has increased to about $25,000 to $31,493. The annual hourly rate in Georgia is around $8 to $15.
The salary certified nursing assistants receive depend on several factors and these are stated below: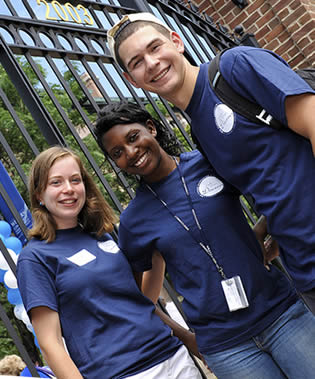 – Location – CNAs working in rural areas earn lesser compared to those working in cities. The reason of this is that the cost of living is lower in rural areas than in the cities. CNAs working in nursing homes who provide care to the elderly receive the smallest salary however it is still dependent on where the job is located. Nursing homes with connection to the city hospital usually offer higher par compared to sall private nursing homes which are being run by private company.'
– Experience – it is more valuable for CNAs to have more work experience because it is their key to have higher pay rate. Those who have two or more years of experience earn higher than those at entry-level. There are employers who have requirement of one year experience prior to hiring which lead to a lot of CNAs to begin their careers in home health as well as nursing homes.
– Employer – the salary wage of CNAs is based on the discretion of the employers CNAs can work in various settings and their salaries is reflected below:
> Self employed $52, 000
> Hospital $35, 000
> Home health agencies $33, 000
> Nursing home $28, 000
> Home care $25, 000
In addition to the salary that certified nursing assistants receive, they can also enjoy the benefits offered for the improvement of their living standard and these include the following:
– Health insurance
– Paid holidays
– Medical leaves
– Maternity leaves
– Gratuity
– Pension
– Insurance plans intended for family members
Listed below is the CNA salary in Georgia listed by different cities located in the state and the corresponding wages for certified nursing assistants for each year:
– Albany $28, 692
– Athens $28, 865
– Atlanta $ 30, 724
– Augusta $28, 549
– Columbus $27, 986
– Macon $29, 516
– Marietta $30, 042
– Roswell $29, 734
– Savannah $28, 871
– Valdosta $26, 856
The growing demand for nursing aides is continually increasing based on various surveys. According to the Bureau of Labor Statistics, there is a growth of twenty-one percent in the employment for nursing assistants between the years 2012 and 2022. Individuals desiring to work in the field of health care can consider taking up certified nursing assistants' course especially now that it is in demand.
Visit this directory page to get more information about attending CNA classes in Georgia to receive your certification.