An important question to ask before you attend classes and take the certification exams is, what is the CNA salary in Arkansas. Certified nursing assistants render care to patients and are necessary to perform basic day to day duties to attend to patients needs.Nursing assistant workers must be certified and keep their license up to date to continue working.
It is an advantage of CNAs to have experience in the health industry because it is one factor from which the salary wage is based. Having more work experience relatively means that you have greater chances of getting higher pay rate. Moreover, you will get prioritized for job offers compared to inexperienced CNAs. Those who intend to work in private companies, schools, or local government sectors are required to have a one year experience at minimum.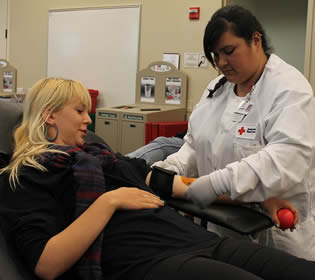 As an entry level position in the health care field wages can vary according to the areas standard of living and the person's level of experience. Based on the United States Bureau of Labor Statistics in the year 2013 of May, the average salary of certified nursing assistants in Arkansas per year is about $21, 280. The average hourly wage is around $10.23.
The salary of all certified nursing assistants are not the same.
CNA salary in Arkansas is commonly based on various factors including the following:
– Experience – more work experience allows a CNA to earn higher salary wage
– Location – depending on the area from where you are working, the cost of living is considered. Areas with lower cost of living pay CNAs less compared to other CNAs working in areas with higher cost of living.
– Employer – it is the discretion of the employer as to how much will be paid to certified nursing assistants for the job. The salary wage is based on where CNAs work.
Listed below are different employment settings and facilities with the corresponding yearly wage for nursing assistants for each year:
– Self Employed $49, 000
– Hospital $33, 000
– Nursing Home $26, 000
– Home Care $23, 000
Aside from the salaries that CNAs get, they are as well provided with benefits however these are in accordance to the discretion of the employer.
The benefits may include the following:
– Paid holidays
– Paid time-off
– Free health check-up
– Free immunization
– Social security
– Pension plans
– Paid in-service trainings
– Flexible working schedules
– Health and dental insurance
– Bonus
CNA salary in Arkansas listed by popular cities located in the state:
– Bentonville $22, 504
– Conway $23, 630
– Fayetteville $24, 730
– Fort Smith $24, 731
– Jacksonville $26, 136
– Jonesboro $25, 513
– Little Rock $26, 494
– Pine Bluff $25, 636
– Rogers $22, 955
– Springdale $24, 730
– Texarkana $24, 061
The demand for members of the health care team are increasing in number due to an aging population, and among them are the need for trained nursing assistants. The growth rate for the following decade is anticipated of showing about twenty one percent. CNAs are as important as other members of medical field because they provide quality care to patients under the direction or supervision of LPNs or registered nurses.
In the medical field, certified nursing assistants do a variety of roles in order to provide high quality care. Their job involves the provision of basic patient care like feeding, bathing, dressing, grooming, and moving the patients.Visit this page to learn more about attending CNA classes in Arkansas to learn the skills required to pass the state exams and receive your certification to become employed.