The CNA programs in Terre Haute, Indiana that are currently listed below are all the classes that you can enroll in as of the making of this page. Those listed here are all Indiana State Department of Health Registry approved. If you have any questions about their school programs, please call the number provided below.
Advanced Healthcare Training Services
1634 North 3rd Street,
Terre Haute, IN 47804
(812) 235-8206
Southwood Health and Rehabilitation Center
2222 Margaret Avenue,
Terre Haute, IN 47802
(812) 232-2223
http://www.southwoodrehab.com/
Vigo County School Corp. Health Careers Program
P.O. Box 3703,
Terre Haute, IN 47803
(812) 238-4433
Vigo County School Corp. Health Careers Program
Nursing assistants take care of the patients by using the basic nursing skills. For this reason it is important that aides are trained in the proper skills to work in health care and properly take care of their patients. To become certified you will need to enroll in a state approved program that meets the requirements of the state of Indiana. One of the benefits of enrolling in a training program is that it is less costly as compared to others. Another good thing about it is that its programs can be completed in a matter of 2 to 6 months. All you need to complete a program is to have at least 105 training hours, which will be divided into 30 hours of lectures and 75 hours of clinical duties.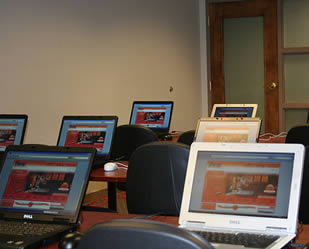 Once you have completed the school requirement you will be able to send in an application to set a date to take the certification exams. Those who have previously completed training in another state may be able to take the nursing assistant license exams by applying for reciprocity. After you meet the prerequisites you can then send your application form along with the necessary documents to the board. You should wait for the approval to take the exams before you pay the exam fees to the Ivy Tech Community College. They are the ones that are handled or conducting the exams for the state. For more information, you can call them at: (317) 917-5948.
This city is the county seat of Vigo County. You can find this city near the border of Illinois. Terre Haute had proclaimed itself as the capital of Wabash Valley. It is also known as the Crossroads of America or Queen City of the Wabash. According to the 2010 census, their total population was around 60,785 people. It has total area of approximately 35.27 sq miles, where 0.73 square miles of it is water. The population density of this city was estimated to be 1,908/sq mile. Major highways that are serving this city include U.S. Highways 41, 40, 150, and State Roads 63, and 641.
Health care centers that are currently located within the city area include Minority Health Coalition, Hamilton Center Inc – Early Head Start, St Ann Clinic, Cummins Behavioral Health Systems Inc., Angels-Nancys Nutrition Center, Associated Psychologists, AP & S Clinic – Bone & Joint Clinic, Southwestern Indiana Respiratory Disease Program, Maternal Health Clinic At Union Hospital Family Medicine Center, Hca Physicians Services, Union Hospital Family Medicine East, Anesthesia Business Solutions, and many more. photo attribution: justinstravels