CNA training programs in Springfield, Oregon are shown on this page. The classes listed below include two different nursing assistant training levels that you can choose from. For more details about class stating times, schedules, program requirements or tuition costs, please contact the school through the number provided.
Pinnacle Health Care, Inc. Highland House Nurse Aide Training
1077 Gateway Loop, Suite A,
Springfield, Oregon 97477
866-744-1020
http://www.pinnacle-healthcare.com/
[Level 1 and Level 2 Nurse Aid Programs Available]
A nursing assistant is an individual who works under the supervision of a registered nurse providing nursing and nursing-related tasks. This profession is currently in demand by health care centers throughout the country. It is because of this that more and more people are choosing to enter the medical field by becoming nursing assistants.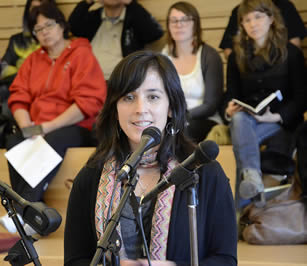 According to federal law, aspiring nursing assistants must be able to complete the proper training and pass the state competency evaluation exam. OSBN-approved programs are required to offer 75 hours of classroom instructions and another 75 hours for on-the-job training. You will find that the programs are offered by nursing homes, hospitals, and other training centers. To be accepted into one, you must provide a high school diploma, a negative TB test result, and be physically capable of handling different patients/residents.
After completing training, the next step is to challenge the competency exam, which consists of a knowledge test and a skills test. The knowledge test can also be taken in an oral version by paying and additional fee of $35. If you take the normal set, you will only need to pay $106 for the testing fee. Since repeaters are allowed to retake only the portion which they failed, their testing fee will vary. Retakes for both portions will only cost a total of $70. The skills exams cost $45, while the knowledge test only costs $25.
If you want to take some time to further prepare for the exam, you are given two years from the day you completed your training to get your license. If you fail on your initial attempt, you do not need to worry since you still have two more chances. After failing your third attempt, you will no longer be allowed to take the test unless you complete another state-approved training program.
This city is part of Lane County, Oregon. It has a total population of 59,403. Springfield can be located in Southern Willamette Valley. You can find Eugene to the west of this city. The major road separating these two cities is the Interstate 5. It is part of the Eugene-Springfield Metropolitan Statistical Area and is the second most populous city in the metropolitan area. It has a total area of 14.4 sq miles where all of it is land.
The two major hospitals in the city area are McKenzie-Willamette Medical Center and PeaceHealth's Sacred Heart Medical Center at RiverBend. The two of them are also considered among the largest employers in the city. Other health care centers you can find include Health Care Services, LLC, Signature Home Health & Home Care, Genesis Health Care, and Valley West Health Care Center. photo attribution: ufv