The CNA programs found in Rockville, Maryland that are listed on this page are all the state approved certification classes that are open for enrollment. If you want more information about their training programs, feel free to call the number provided below.
Montgomery County DHHS, School Health Services
1301 Piccard Drive, 4 th Floor
Rockville, MD 20850
(240) 777-1550
www.montgomerycountymd.gov/
One of the major requirements for being a certified nursing assistant in Maryland is that you attend a state approved training program. This program needs to offer at least 100 hours of instruction in the classroom as well as experience in a health care setting to be approved. Once the student has finished the class they may apply to take the nursing assistant test. Compared to the other states, Maryland is very open to nursing assistant graduates that come from other places to work.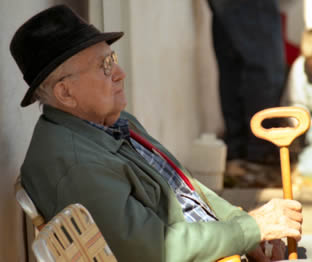 All prior nurse aide training grads have to do to be able to work in the state or to take the exam is to apply for reciprocity. As long as they meet the requirements they are able to challenge the exam to become certified. All licensed nurse aides must renew their status every two years to remain listed as eligible to work in the state registry. You can contact the MD Board of Nursing to speak with someone about how you can renew or ask other questions at 410-585-1990.
Becoming a Medicine Aide is another career that you can add on top of you becoming a nursing assistant. To be one, you will need to meet several different requirements for initial certification. One of the most important requirements is being able to complete the required training course.
Requirements for CMA Training:
1.    The applicant must have an active/valid CNA certification/license and does not have any charges that may prevent him/her from practicing.
2.    The applicant must have current employment and at least:
a.    2 years of experience as a nurse aide in a certified healthcare facility
b.    1 year experience as  a GNA
3.    The applicant must also be recommended by the Director of Nursing of his employing facility.
Once you complete your 60-hour training course, the program will be the one who will notify the Board. Once the Board has been notified they will be the ones who will automatically add your new certification on top of your regular license. Your GMA license will expire on the same date of your nurse aide license. Additional advance certificates available in this state include the Home Health Aide, and Dialysis Technician which will allow you to broaden your employment opportunities.
This city is the county seat of Montgomery County. It is a principal city of the Baltimore-Washington Metropolitan Area. You can find that nearby communities include Gaithersburg and Bethesda. This city is the third largest city in the state. According to the 2010 census, their total population was at 61,209 people. They had a population density of 4,532.4/sq mile. Rockville has a total area of 14.20 sq miles where 0.6 square miles of it is water.
The Community Services for Autistic Adults and Children, United States Pharmacopeia, and Banner Life are three of the largest employers in the city. Other health care facilities include The ARC of Montgomery County, Oracle Transcription Inc., Social & Health Services ABC, Montgomery County Government Addiction Services, MultiPlan Corp, Rockville Sport & Health Center, and many more.