The nursing assistant classes in Durant, Oklahoma that are open for enrollment as of the making of this page are listed here. For any questions about the requirements to join or the steps necessary to receive certification, please call one of the schools below.
Durant High School
802 West Walnut Street,
Durant, OK 74701
(580) 924-4424
(Also offers other classes)
Four Seasons Nursing Center
1212 Four Seasons Dr.,
Durant, OK 73446
(580) 924-5300
Kiamichi Technology Medication Aide Program
810 Waldron Rd.,
Durant, OK 74701
(580) 924-7081
One of the best ways to jump start a career in health is to become a nursing assistant, especially in Oklahoma. There are 6 kinds of nurse aide classifications that you can choose to become; each of them has its own specialties.  For example, you can become a certified medication aide or a CMA. These are nursing assistants who are trained to give selected non-injectable medications such as ointments, patches, nasal sprays, pills, tablets, creams, and many more to patients while under the supervision of a nurse.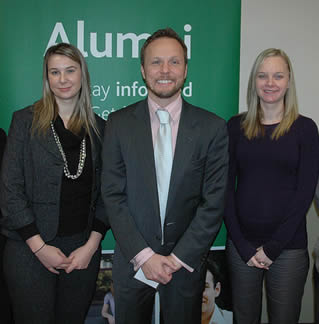 Medication aide certification is considered as an advanced certification. This means that before you can become a CMA, you must first get certified as a long-term care aide or a HHA. To become a LTCA or a HHA, you must challenge the competency exam after you complete your training. By passing the competency examination, you will gain entry into Oklahoma Nurse Aide Registry.
Once you get your base certification, your next step is to apply for a state-certified medication aide training. The OAHCP CMA program consists of 57.5 hours of training. You will be spending a total of 25.5 hours in the classroom for lectures and 32 hours in the clinical setting for your duties. Aside from having a base certification, you must also have worked for at least 6 months as a CNA to be enrolled in the program.
After you complete your training, you will have to pass medications to 20 patients with 100% accuracy while under the supervision of your CMA instructor. This final drug pass will be the final requirement for you to complete you training program. If you fail to show 100% proficiency after three attempts, you will fail the program and will be not allowed to take the written exam.
Once you are certified as a medication aide, you will be allowed to work as one for up to a year. To keep your certification valid, you must complete a minimum of 8 hours of duty or continuing education. You must also keep your base certification active to be eligible for renewal. The good news is that your work as a CMA will already count as qualified work as either a HHA or a LTCA.
This city is the county seat of Bryan County. It is also called as City of Magnolias and Queen of Three Valleys. The name of the city was taken from its founder, Dixon Duran. Durant is a part of the Durant Micropolitan Statistical Area and according to the 2010 census, their total population had reached up to a total of 42,416 people. They have a population density of 830/sq miles. The total area of the city is approximately 19.1 sq miles, where all of it is land.
The Medical Center of Southeastern Oklahoma is the main hospital that is serving the city, as well as the county. Other health care centers that are located in the area include Chickasaw Nation – Durant Health Clinic, University Medical Group, Lee Family Clinic, Southern Oklahoma Treatment Services, Family Care Center of Durant, Applied Medical, Center for Psychological Development, and many more. photo attribution: ufv