Training schools offering CNA programs located in Decatur, Illinois that are open for enrollment are listed on this page. For any inquiries about class curriculum, certification requirements, program schedules, or tuition costs, please contact the school using the number provided. If you know of additional instruction courses not listed here, contact us so we can add them to this page.
Decatur Area Technical Academy
300 East Eldorado St.,
Decatur, IL 62523
(217) 424-3070
Richland Community College
2425 East Federal Dr.,
Decatur, IL 62526
217-875-7200
http://www.richland.edu/
If you are thinking of becoming a nursing assistant in the state of Illinois, it would be best to know what the different requirements are. First of all, before you are allowed to handle any patient as a nursing assistant, you have to receive the proper education and training. All aspiring nursing assistants are required to enroll in a state-approved training program. These programs are offered throughout the state by different institutions like technical colleges, community training centers, high schools, and even healthcare centers.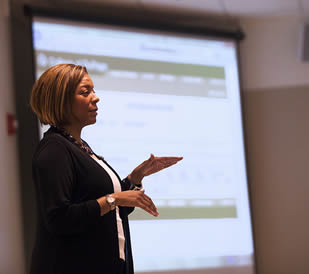 As a nursing assistant student, you will be spending your hours in both lectures and skills training. In order to complete a program, you must have a total of 40 hours of clinical training. You will be taught different nursing concepts that you will use to take care of the residents/patients. After you complete your training, you will then be tested in the state's competency exams. These exams are composed to two parts, a written and a skills exam. If you pass all the tests, your name will be entered in the state's online registry for nurse aides. Only nursing assistant whose name is in the registry will be allowed to apply for work. If you come from another state or country, you can apply for reciprocity and submit the needed documents.You can call the registry to get additional help at 217-785-5133.
This large city is the county seat of Macon County. It is also the largest city there. Decatur is also known as "the Soybean Capital of the World". It was founded back in 1823 and is located just along the Sangamon River. It was named after a naval war hero called Staphen Decatur, Jr. According to the latest census, their total population was around 76,122 people. It has a total area of 45.9 sq miles, where all of it is land. Its population density is estimated to be 1,969.7 / sq mile.
Examples of health care centers that you can avail in the city include Macon County Mental Health Board, Addus Health Care, Genoa Healthcare, Central Illinois Health Associates Inc., Mental Health Association-Macon Cnt, DaVita Dialysis Center, Intelistaff Healthcare, Heritage Behavioral Health Center Inc – Oasis Day Center, Decatur Healthcare, Family Medical Care of Decatur, Hshs Medical Group Gastroenterology, Duncan Medical Clinic, Springfield Clinic Decatur, and many more. photo attribution: codnewsroom