There are several schools offering  CNA programs in the city of Brockton, Massachusetts at this time. Each of them has been approved by the MA nurse aide registry and can help you become certified to work. Call the facility number to  receive the latest details about how to join.
American Red Cross
281 Pleasant Street, Brockton, MA 02301
(508) 586-4790
http://www.redcross.org/
Catholic Charities South Nurse Assistant and Home Health Aide Program
157 Centre Street, Brockton, MA 02302
(508) 587-0815
http://www.ccab.org/NurseAssistant/index.html
Becoming a nursing assistant in the state of Massachusetts is one of the best ways for you to enter the medical field. This is one of the states that need a number of health care personnel to take care of the increase in number of patients yearly. With rising costs of providing care, these institutions look towards nurse aides that will work under the supervision of a registered nurse to provide necessary assistance.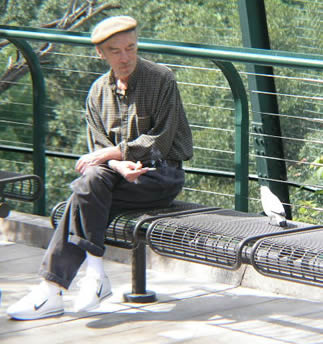 Passing the license exams is the final step to become a nurse aide but you cannot pass this without the necessary preparations. To help you, the state has required that your CNA training should only come from approved training facilities/schools. Listed above are the approved training programs that you an can find in the area as of the moment. Most of the programs in the state can be completed around 4 to 8 weeks of continuous training.
After your training, your next step is to apply for the exams. You will need to submit documents aside from the application form like your TB test results, the results of your federal and state background checks, as well as your immunization records. Processing usually take 26 working days from the day you submitted your application.
The license exams for this state are conducted by different facilities. These facilities were all reviewed and approved by the Nurse Aide Testing Office to conduct the exams. These exams will have a written exam that will last for 2 hours and a 20 minute skills tests. You will need to pass all the exams to get your license. The results of your exams will be mailed to you within 3 weeks. For more information, please follow this link: http://www.mass.gov/eohhs/provider/licensing/occupational/nurse-aides/information-and-contacts.html.
Brockton is one of the two county seats of Plymouth County. The other one is Plymouth. The city has gotten the nickname of "City of Champions" because of the number of boxing champions that came from this place. It is considered as the 7th largest city in the state. According to the census of 2010, their total population had reached up to a total of 93,810 people. They have a population density of 4,363.3/sq mile. The total area of this city is approximately 21.6 sq miles, where almost all of it is land.
The Signature Healthcare Brockton Hospital, Good Samaritan Medical Center, and Brockton Veterans Administration Hospital are the three main hospitals that are serving this city. Other health care centers that you can find in the area include Aca Healthcare, Eye Health Services, Signature Healthcare, Brockton Neighborhood Health Center, South Bay Mental Health Center, Westside Behavioral Health, and many more.