The CNA Classes in West Palm Beach, Florida that are open for enrollment as of the making of this post are all shown to you in the list below. If you have any questions about enrolling in one of these Florida registry approved schools, please call the number for one of the facilities provided.
Academy for Practical Nursing and Health Occupations
5154 Okeechobee Blvd., Suite 201,
West Palm Beach, Florida 33417
(561) 683-1400
American Red Cross
825 Fern Street,
West Palm Beach, FL 33402
(561) 833-7711
Clinical Academy at St. Marys Hospital
901 45th Street,
West Palm Beach, FL 33407
(561) 881-2798
Excelsior School Of Health
1489 N. Military Trail Suite 219
West Palm Beach, FL 33409
561-543-2859
Family Care Training Center
4047 Okeechobee Blvd, #124
West Palm Beach, FL 33409
561-242-0150
Healthcare Educational Center
2300 Palm Beach Lakes Blvd Suite 215
West Palm Beach, FL 33406
561-452-3796
Institute Of Healthcare Professions
2100 45Th Street Suite A-2A
West Palm Beach, FL 33407
561-758-2299
Palm Beach Lakes Community High School
3505 Shiloh Drive
West Palm Beach, FL 33407
South College
1760 North Congress Avenue,
West Palm Beach, Florida 33409
(561)697-9200
Victoria Medical College
1509 N. Military Trail Suite #216
West Palm Beach, FL 33409
561-253-1277
In becoming a nursing assistant, your most important task is to pass the state's competency exams which are being conducted by Prometric.  But before you can take the exams, you must meet the different prerequisites. The most important requirements to become eligible are the completion of a CNA training program and passing the background checks. The background checks for criminal records will be done in both federal and state levels. Having records such as theft, negligence, malpractice, or patient abuse may be grounds for the rejection of your application. The last offenses are applicable to healthcare workers who wish to work in the state as nurse aides.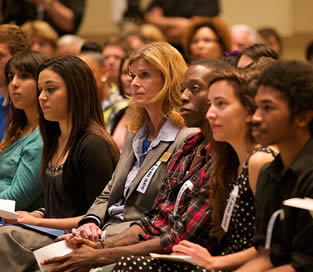 Your fist challenge in the license exams is the written examination. In this exam, you will have 90 minutes to answer all the questions, including the pretest questions. There will be 60 questions where 10 of them will not be scored since they are pace there for statistical purposes. You can also have an oral exam as you prefer as your first challenge. This can be done if you send a letter of request during your application.
The second part is the skills evaluation. The different skills that were taught to you during your training in the program will be tested however, out of all the skills only 5 of them will be asked to be performed. These 5 will be randomly selected by a computer from a list of 22 different nursing procedures. They will be shown to you, along with each of the skills checkpoints, before the start of the exams. These checkpoints will serve as a basis for determining if you did them successfully or not. The Florida Nursing Assistant Registry can answer additional questions you may have regarding certification qualifications and requirements, and you can call them at (850) 245-4125.
This city is a part of Palm Beach County. It can be found on the Atlantic coast. Aside from being the county seat, it is also the most populous city in the county. It had a total population of about 1,320,134 during the census of 2010. It ranks 3rd in the entire country as the most populous. The city has a total area of approximately 58.2 sq miles and a population density of 1,807.1/sq mile.
Examples of health care centers that you can find in the area include CARP Inc., Hillcrest Memorial Park, Palm Beach Detox Center, Dermatology Associates PA, Robalo Pharmacy, United Nursing Services Inc., Oral And Maxillofacial Surgery Of The Palm Beaches, and many more. photo attribution: departmentofed