CNA Classes in Tampa Florida that are available as of this moment are all written in detail below. For any questions about enrolling in training, the cost of tuition, or class schedules in Tampa, contact the number for one of the schools below.
American Red Cross
217 North Howard Avenue,
Tampa, FL 33606
(813) 348-4820
American Red Cross
716 Renellie Drive,
Tampa, FL 33609
(813) 348-4820
Brewster Technical Center
2222 North Tampa Street,
Tampa, Florida 33602
(813) 276-5448
Concorde Career Institute
4202 West Spruce Street,
Tampa, Florida 33607
(813) 874-0094
D.W. Waters Career Center
2704 North Highland Avenue,
Tampa, FL 33602
(813) 233-2655
Erwin Technical Center Nurse Aide Training
2010 East Hillsborough Avenue,
Tampa, FL 33610
(813) 231-1800
(Multiple classes are being offered)
Florida Medical Training Institue C.N.A. Class
3611 West Hillsborough Blvd., Suite 216,
Tampa, Florida 33614
(813) 871-3684
Florida School of Business
4817 North Florida Avenue,
Tampa, FL 33603
(813) 239-3334
Gaither High School
16200 North Dale Mabry Highway,
Tampa, FL 33618
(813) 975-7340
Higher Level Medical Institute
14404-06-08 North Florida Avenue,
Tampa, FL 33613
(813) 968-7999
Hillsborough Community College
10414 East Columbus Drive, Tampa, FL 33619
Phone: 813-259-6520
(Multiple classes are being offered)
Hillsborough County Alonso High School
8302 Montague Street,
Tampa, Florida 33635
(813) 356-1525
Hillsborough County Bowers-Whitley Career Center
13609 North 22nd Street,
Tampa, FL 33613
(813) 558-1750
Hillsborough High School
5000 Central Avenue,
Tampa, FL 33603
(813) 276-5620
Howard W. Blake High School
1701 North Boulevard,
Tampa, Florida 33607
(813) 231-1886
Learey Technical Center
5410 North 20th Street,
Tampa, Florida 33610
(813) 231-1847
Leto Adult and Community School
4409 West Sligh Avenue,
Tampa, FL 33614
(813) 356-1010
(Also offers high school nurse aide training classes)
Metco Institute Nurse Aide Training Program
4023 North Armenia Avenue,
Tampa, FL 33607
(813) 877-3775
South County Career Center
5410 N. 20Th Street 2Nd Floor
Tampa, FL 33610
813-231-1886
Suncoast Institute of Technology, Inc.
9340 North Florida Avenue,
Tampa, Florida 33612
(813) 793-5719
Tampa Bay Technical High School Academy of Health Professions
6410 Orient Road,
Tampa, Florida 33610
(813) 744-8360
(Evening classes are also offered)
Ultimate Medical Academy
9309 North Florida Avenue,
Tampa, FL 33612
(727) 386-6350
Wharton High School
20150 Bruce B. Downs Blvd.,
Tampa, Florida 33647
(813) 631-4710
To become eligible for the license exams, you have to enroll in and complete a CNA program. These programs will teach you all that you need to know in becoming a nurse aide. Your training will be composed of at least 75 hours of lectures and 100 hours of hands-on training. It will take you an average of 6 months to complete your training. After you complete your training, you can then proceed to apply for the exams. Other requirements for this examination are the submission of documents like fingerprint cards, ID photo, transcript of records, and payment for the background checks.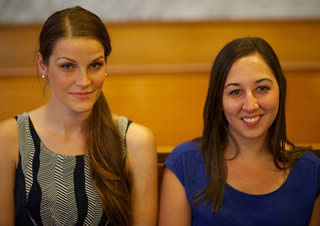 The license examinations for this state are conducted by Prometric. Their exams are composed of a written and a skills demonstration exam. In order to get your name entered in the state's Nurse Aide Registry, you have to pass all tests, including the background checks. The written examination can be replaced with an oral exam if you send a letter of request along with the necessary documents during your application. If you pass the exams, you will be given a notice along with your certification 14 days after you take the exams, provided that you submitted all the requirements. Since the request for transcripts take a few days to complete, this requirement is one of the common reasons for the delay of your results.  There is no partial passing of any exams and if you do fail, you will not be eligible for any refunds.
This city is the county seat of Hillsborough County. It is included in the Tampa-St. Petersburg-Clearwater, Florida MSA. According to the census of 2010, their total population was around 335,709 people, making it the 55th most populous city in the country. Its total area is approximately 170.6 sq miles, and has a population density of 2,969.6/sq mile.
Some of the many health care centers that you can find within the city include Florida Center For Vocal Health, Liz's Care Adult Family Care Home, Convenient Medical & Health Services Inc., Kay Pharmacy, Alpha Drugs, Bearss Pharsail Drugmacy, and many more. photo attribution: rocketboom