The CNA Classes in Tallahassee, Florida that are currently open for enrollment are shown to you on this page. Included in the list are also the public schools, and health facility based nurse's aide training programs that are offered there.
Branell Institute at Keiser College
1615 East Plaza Drive,
Tallahassee, FL 32308
(850) 878-2191
Century College Nursing Assistant Program
2520 North Monroe Street, Suite 260,
Tallahassee, FL 32303
(850) 386-7035
Esteem Vocational Training for Health EST
313 North Macomb Street, Suite B,
Tallahassee, Florida 32310
(850) 599-4746
Florida State University Schools
3000 School House Road
Tallahassee, FL 32311
850-245-3700
Lively Technical Center
500 N. Appleyard Drive
Tallahassee, FL 32304
850-487-7648
Seacrest Nurse Aide Academy
3333 Capital Medical Blvd.,
Tallahassee, Florida 32308
(850) 877-4115
Southeastern School of Health Sciences
243 Office Plaza Drive,
Tallahassee, Florida 32301
(850) 222-0020
Tallahassee Community College
444 Appleyard Drive,
Tallahassee, FL 32304
(850) 201-8313
You cannot work in this state if you do not have a license. You will only get one if your name is entered in the state's Nurse Aide Registry and that you have your license. There are a number of different tasks that must be done first in order for you to be ready to take on the license exams. First of all, you must complete a state-approved CNA course to become eligible for the exams. It will take you on an average of 6 months, more or less, to complete your training.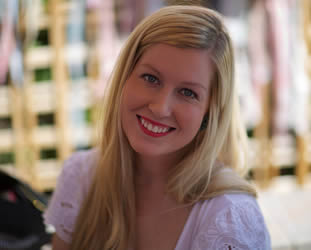 Once you become eligible your next task is sending the necessary documents to apply like fingerprint cards, ID photo, transcripts, passport sized pictures, as well as payment for the background checks. These background checks will be done at both federal and state levels. You will not be able to proceed further if you have records that may prevent you from working in the state as a nursing assistant.
If you already have a nurse aide license that was issued from a different state, you will not longer be required to take this state's license exam. You will also need to submit a copy of your certification, exam results, and the results for the background checks. When applying for endorsement, your license should still be active. For additional details about current requirements of the state you can contact the Florida Nursing Assistant Registry by calling (850) 245-4125.
This is the county seat of Leon County. It is also the capital of the state of Florida. According to the 2010 census, their total population was around 181,376 people. It is considered as the 128th largest city in the country. The total area of Tallahassee is 103.1 sq miles and it has a population density of 1,809.3/sq mile.
Health care centers and providers that you can find serving the city include Tallahassee Plastic Surgery Clinic, St Augustine Plantation, A Adoption Advisor, Advanced Skin Care Center, Children's Communication Center, Pathway Wellness Chiropractic Clinic, and many more. photo attribution: rocketboom