The CNA classes in Sunrise, Florida that are currently open for enrollment as of the making of this post are shared on this page. Contact one of the training facilities from this list to get more details about enrolling in a program in the city of Sunrise.
Academy of Health and Beauty Care
2039 North University Drive
Sunrise, Florida 33322
(954) 741-0088
All Professional Academy Nursing Assistant Course
1112 Sunset Strip
Sunrise, FL 33313
(800) 799-4988
Broward County School Board
1643 North Harrison Parkway, Bldg. H
Sunrise, Florida 33323
(754) 321-8437
Faithful Home Care, Inc.
3551 North West 95th Terrace
Sunrise, Florida 33351
(781) 675-0088
Noel Academic For Health Career
6250 W. Oakland Park Blvd. Sutie 6
City Of Sunrise, FL 33313
954-530-5895
Piper High School
8000 Nw 44Th Street
Sunrise, FL 33351
Taking the CNA license exam is the final step to become a nursing assistant. The state does not allow its nurse aides to work without a certification or license. Before you can take the exam, you must comply with the different requirements like completing certified training course and passing the background check. You will not be able to take the examination without these two. Other requirements for the exams include submitting an ID photo, fingerprint card, 2 passport sized pictures and a copy of your transcripts. The training program can either be a nursing program or a college class. The great thing about enrolling in a nurse aide class is that it can be completed within a few months, depending on the program you enroll in.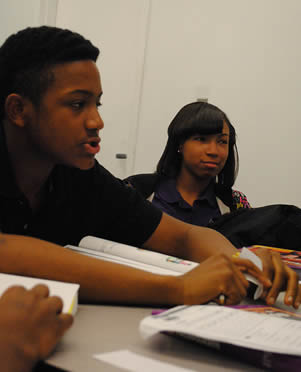 The license exam in this state is conducted by Prometric. Like many states it has two parts, a written exam and a skills evaluation. You will be given 90 minutes to answer 60 multiple-choice questions. Ten of these questions will be a pretest and will not be scored. They are simply added there for statistical purposes. As for the skills evaluation, you will be asked to perform 5 randomly selected nursing tasks. These tasks or procedures will be selected from a list of 22 skills by a computer during your application. You will then be given a simple scenario where you will enact the procedures will being observed by a nurse aide evaluator.  You have to pass both exams to get your name in the state's Nurse Aide Registry. If you pass the exams, you will be given a notice along with your certification 14 days after you take the exams.
Sunrise is a city that is situated in southwestern Broward County. It was originally known as Sunrise Golf Village back in 1961. According to the census of 2010, their total population was around 84,439. It had a total area of about 18.4 sq miles and a population density of 4,589.1/sq mile.
Examples of health care centers that you can find in the area include DR Stern's Visual Health Center, Physician Choice Pharmacy, Healthcare Dialog, United Healthcare of Florida Inc., American Health Associates, Heartland Healthcare, Oakland Med Group, Physicians Associates, Phyamerica Medical Group, and many more. photo attribution: medilldc